A Look Into One Of Florida's Largest Anime Conventions
Holiday Matsuri Provides A Unique Experience For Cosplayers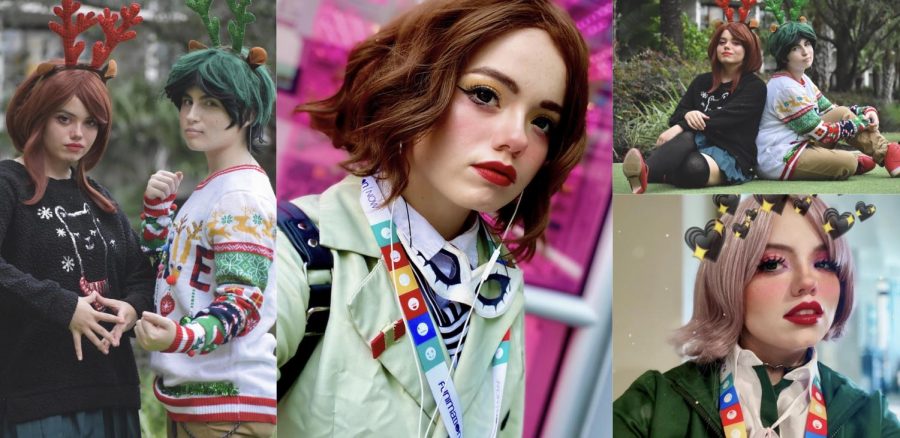 Anime has become a global phenomenon in recent years, making itself a vital part of American pop culture. This culture does not only include colorful characters moving across a screen, it also includes comic books (known as manga), art, and cosplay. Those who identify with the culture may go to conventions where they can dress up in cosplay, host panels, and watch performances revolving around their favorite anime or manga. 
I have been cosplaying since I was 13, at the time I cosplayed from an anime that worked in short five minute clips called "Hetalia". I remember my parents selling my Taylor Swift concert tickets in exchange for MegaCon Fan Days 2015 and a cosplay for me from that anime. The ticket was expensive, about $45 each person. Unfortunately, so was the cosplay. I purchased a wig from Amazon for about $10 and the costume itself was about $90 from a costume website. The rest of the items were found in my closet and I wore next to no makeup. My parents brought me there and I got to spend my Saturday at the convention, dressed up in a horrendous costume (that I still own), in my uncomfortable combat boots. The whole experience was expensive, uncomfortable, and time consuming. We had walked a good five miles by the end of the day. Yet, it ended up becoming one of my passions, something I have happily spent thousands of dollars on (keep in mind, that is on my McDonald's salary) as well as given hundreds of hours too. 
From December 13th-15th, 2019 I had the chance to continue my yearly tradition of attending Holiday Matsuri. This convention has quickly become one of the most popular in Central Florida and my personal favorite anime convention in Central Florida. I have been attending since 2017 and last year I had the chance to stay at the hotel as well. Since then, I have integrated this into my convention experience and was lucky to share my experiences with my six roommates.
In terms of entertainment, I have gone to panels such as "Funny Video Game Moments" and have watched performances like "Idolfest". Idolfest is where different cosplay groups dress up as idols from anime and dance the same dances they would in their shows. This was very exciting for me since one of my most loved friends was performing. In all honesty, I almost cried when she stepped on stage. While I have seen her perform before, this is the first time she had the chance to perform at such a large-scale event. As she performed I could see the delight and tears of joy in her eyes which brought me a powerful amount of emotion.
I also ate delicious food, such as hibachi, and I had the chance to meet with friends that I see maybe once or twice a year. I would go "home" to my roommates, a bunch of wonderful people who also cosplay, who listened to the good and bad of the day, and played a lot of Dungeons and Dragons. At night, I would walk around with my friends around the convention center or Disney Springs, sometimes until two or three in the morning.
I am also very proud of my cosplay. Being a cosplayer has definitely let me have the chance to show off my makeup skills as well as grow them. It has become a great outlet for mental health and creativity. 
Cosplaying is a hobby that I would recommend anyone who is interested in pop culture and has the resources to spare to try out. Throughout my years of cosplaying, I have made several friends, memories, and have found a community to belong too.
About the Writer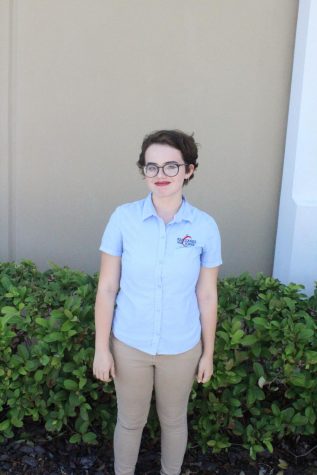 Megan Walsh, Politics Editor
Megan Walsh is a senior at Four Corners High School. This is her fourth year in journalism, and second year as a copy editor for the staff. Her interests...