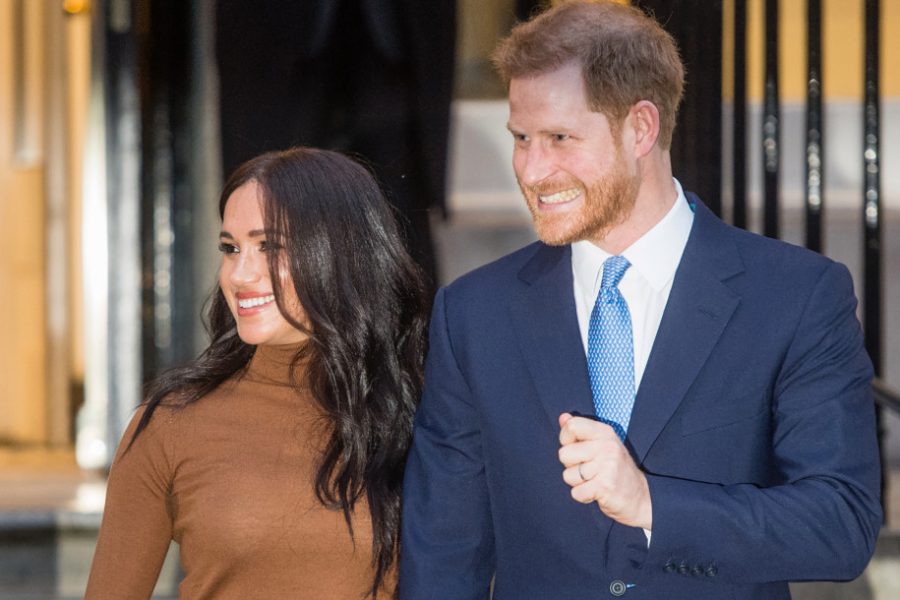 (Image Credit: Getty Images)
The Duke and Duchess of Sussex announced earlier this month on Instagram that they "intended to step back as 'senior' members of the Royal Family and would work to become financially independent." 
The Sussex family had pitched for a hybrid role, meaning that they would be allowed to pursue personal income, but also continue representing the Queen. That request was denied and the Palace offered them two options, in or out. They chose out.
"Our hope was to continue serving the Queen, the commonwealth, and my military associations, but without public funding. Unfortunately, that was not possible," Harry said Saturday night in a speech at a charity dinner. 
The Buckingham Palace informed the public on Saturday that by the beginning of spring 2020 the couple will stop using their Royal Highness titles (HRH) and will give up all royal duties. Royal experts have been waiting for this announcement for months, after the couple opened up about their struggles with the royal family. 
According to a statement released on Saturday, the couple will no longer have the title of Duke and Duchess of Sussex and will no longer accept public funds and plan to repay the Sovereign Grant for their Frogmore Cottage renovations.
Harry and Meghan have a very good support system from their family and although they would've preferred them to remain full-time working members of the Royal Family, they respect and understand their wish to live a more independent life as a family while remaining a valued part of her (the queen) life, the queen states "My family and I are entirely supportive of Harry and Meghan's desire to create a new life as a young family".
Royalty experts believe that the reason why Harry decided to leave is due to his uneasy relationship with Charles George, his father. "Prince Charles is 'massively sad' over Harry and Meghan royal split decision"
Harry and Meghan will have to bring in quite a substantial income to keep up with their current lifestyles, while the Prince of Wales will be financing them through his private estate, the Duchy of Cornwall, this is expected to be in the low millions and may not be permanent.