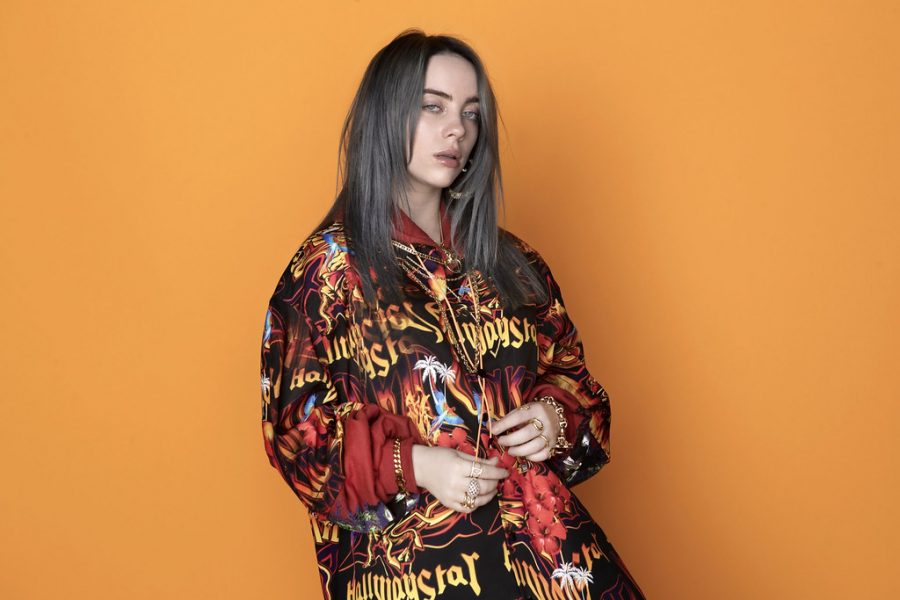 heavyspawn3
Billie Eilish is definitely wearing a crown, making history during the 62nd annual Grammy Awards. Eilish swept the big four Grammy Awards — 'Record of the Year', 'Album of the Year', 'Best New Artist', and 'Song of the Year'. Along with these, she took the award for the Best Pop Vocal Album, winning a total of five Grammys.
The nominees this year for 'Album of the Year' were Bon Iver's "I, I", Lana Del Rey's "Norman F***ing Rockwell", Eilish's "When We All Fall Asleep Where Do We Go", Ariana Grande's "Thank U, Next", H.E.R.'s "I Used to Know Her", Lil Nas X's "7", Lizzo's "Cuz I Love You" and Vampire Weekend's "Father of the Bride".
At 18, Eilish is the youngest solo performer to ever win 'Album of the Year'. The artist who previously held that record was Taylor Swift, who won 'Best Album' at 20, for 'Fearless'.
"Ay, please, sit down," Eilish began her speech with her brother Finneas O'Connell standing right by her side. "Can I just say that I think Ariana deserves this. 'Thank U Next' got me through so much s–t, and I think it deserves [this] more than anything in the world." 
However, Ariana shook her head and mouthed the words "no, no, no", telling Eilish to "have her moment". Ariana also blew air kisses and motioned her hands up and down to the artist after being praised. "I love you so much," Eilish continued to Grande, adding, "I'm not going to waste your time, I'm really not, I love you, thank you for this."
After the show, Eilish was asked what were her goals for her and her brother, musically, as well as what were hopes for the album 'When We All Fall Asleep, Where Do We Go?'. This is what she had to say.
"We just made this album that we liked. I can't even stress it enough, we didn't try to make any specific type of– we didn't mean for it to win a Grammy. Like we made an album that we loved and that we wanted to make. That was kinda our only goal was to just enjoy making it and just enjoy it once it was out and enjoy performing it."
From making music on SoundCloud to winning five Grammy awards, Eilish has not only become such a musical influence, but an inspiration to many. She is breaking the stereotype of pop singers– such as Miley Cyrus, Demi Lovato, or Taylor Swift, and creating her own image and definition to pop. 
For Eilish, creative freedom is essential. "What the hell would the point be if I was just creating something that somebody else wanted me to create that I had no say in?" she told Vanity Fair in a 2018 video interview.
When the New York Times asked her, on the heels of her first album release, what kind of music she wants to make going forward, she was blunt: "Billie Eilish music, the other kind of music." What comes next for that genre? Well just have to see when the party's over.