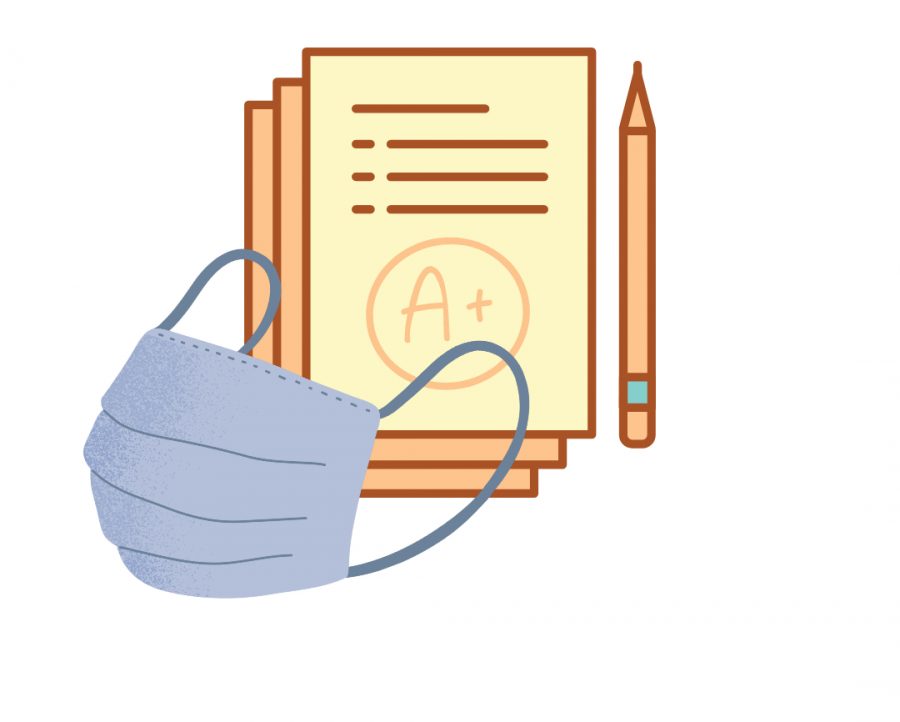 Victoria Filippi
The college application season for seniors this semester is facing an alteration to its typical submission requirements in response to COVID-19. From the closure of testing centers that proctor ACT and SAT examinations to the formation of a test-optional policy at several universities the application season for seniors is rapidly changing locally and internationally. 
One of the major controversies surrounding this semesters application protocol is the requirement by many universities in Florida for the inclusion of the student's SAT and ACT scores. In comparison, all eight of the Ivy League schools have adopted a test-optional policy for the 2021 enrolling class. The test-optional policy allows students to decide whether they would like to include their ACT or SAT scores as part of their application. 
"Given the continued impact of the COVID-19 pandemic on prospective college students and their families across the globe, Brown University has temporarily suspended its standardized test requirement for prospective undergraduates." Brown University wrote. 
Yet, the reason why universities in Florida are foregoing the test-optional policy is that in order for these universities to suspend the test-optional policy the Florida Board of Governors must approve this action. Seniors looking to apply to Florida's 12 universities like the University of Central Florida, must include their SAT or ACT or test equivalent score from alternate tests in their application to be considered for enrollment. 
In an interview with the Orlando Sentinel, the Associate Vice President of Enrollment Services for the University of Central Florida said: "Without that temporary relief, there are going to be a lot of students that are not going to gain admission because they can't meet the requirements." 
Increased closure of testing centers has left some seniors biding for later testing dates though capacity is limited within each center. Currently, each testing center screens each testee with a series of questions related to their contact with others who have contracted the virus. Students who are unable to complete these standardized tests or retake the exams in attempts to earn a higher score may not be accepted into several universities in Florida as a result. 
"There is limited testing capacity in certain areas due to public health restrictions and high demand. While College Board can't directly control test center capacity and availability, we're working to ensure as many students as possible are able to test safely," College Board wrote on their SAT and PSAT-Related Coronavirus Updates page. 
For students who live with relatives that are at a higher risk for hospitalization from contracting COVID-19 entering a testing center can prove to be a deadly circumstance. Although testing centers require masks and are attempting to implement social distancing some students are skeptical of the degree of safety that testing centers can ensure amidst a reopening. Additionally, with uncertain test dates students studying for examinations may be forced to schedule around future test dates.
"Some students may not retain information over long periods of time as well as other students, meaning that those same students are instantly put at a dramatic disadvantage because of some score that doesn't accurately represent their intelligence," senior Draven Prieto said. 
Some students however believe that Florida withholding the test-optional policy may be beneficial to certain students. Students who are applying out of state for example may not have to submit their test scores to their top choice universities and can focus on strengthening the remainder of their application. Students with a strong test score profile may also incur the advantage of having limited competition against other test score profiles. 
Seniors that have begun the application process should note the upcoming college application deadlines as well as complete their respective Common and Coalition profiles if applying to multiple universities that accept the form. For more information relating to deadlines or schools utilizing the test-optional policy visit Fair Test: That National Center for Fair and Open Testing or review the approaching deadlines post on Schoology.