Demi Lovato Comes Out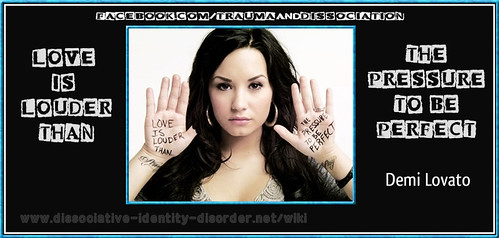 Singer Demi Lovato came out as non-binary in a touching video on Twitter, where they explained that they now use them/their pronouns, as opposed to she/her, since they no longer consider themselves to be a man or a woman. While the announcement faced some backlash, many seem happy to watch the singer show their true self.
For Lovato, this last year has been all about living authentically. After a terrifying overdose in 2018, Lovato started down a path of healing and shared that path in their documentary "Dancing With the Devil". Lovato told their story of sobriety and recovery, including their lasting struggles with vision loss and brain damage. The doctor explained that Lovato, just minutes from death, was taken to the hospital after overdosing.
They also opened up about their sexuality, explaining that they were pansexual (their attraction to people is not gender related) and a few months later they came out as non-binary on Twitter and their podcast "4D with Demi Lovato". The term non-binary itself is difficult to define, since it refers to a variety of different people, but it essentially means that a person is not a man or a woman, it has no relationship to the way someone dresses and presents themselves.
"There's nothing more freeing for me than to be unattached to a role that society wants me to play. I fully believe that gender is just another boundary that separates humanity from divine wisdom," Lovato said. "If we were to look past these boundaries that separate us and come together the world would live in so much harmony and so much unity."
"This has come after a lot of healing & self-reflective work. I'm still learning & coming into myself, & I don't claim to be an expert or a spokesperson," Lovato said. "Sharing this with you now opens another level of vulnerability for me."
Lovato even expressed that coming out meant living freely and openly, saying that deciding to come out is stopping them from returning to the dark place that landed them in the hospital in 2018.
"I can't shove it down or suppress it any longer or I'll end up where I did a few years ago and I never want to end up there again," Lovato said. "So, every day of my life I'm going to do whatever I can to live my life to the fullest and be as loud as I can with it so other people can feel comfortable living their truth."
They went further in explaining that trying to hide being non-binary – and being forced into the mold of girly girl pop star – is what led directly to their hospitalization in 2018. The pressure had to be released somehow and it came in the form of an overdose.
"In 2018, when I overdosed, I feel like the reason why that happened is because I was ignoring my truth and I was suppressing who I really am in order to please stylists or team members, or this or that, or even fans that wanted me to be the sexy feminine pop star in the leotard and look a certain way.
Over the last few years, several other celebrities have come out as non-binary or gender non-conforming as well, including "The Umbrella Academy" star Elliot Page and "Queer Eye's Jonathan Van Ness. But despite the growing visibility of non-binary celebrities, confusion and hate persists.
Lovato's Twitter post received many comments that accused them of coming out for attention, some comments even mocking their previous issues with drugs. Many were simply confused on how a single person could use them/their pronouns, which are usually plural.
Activist and author Candace Owens took to her Twitter platform to air her grievances with some people's decisions to go by them/their pronouns, the same day that Lovato came out.
"Announcing that your pronouns are they/them is just poor grammar. I don't care your reasons—please stop trying to make low academic achievement a thing," Owens wrote.
However, the use of singular them/their/they has existed for a long time, usually to refer to someone before their pronouns are made clear. Merriam-Webster even has a definition for the word 'they' that explicitly states it is a pronoun sometimes used by non-binary people.
Regardless of the backlash, Lovato seemed happy to come out and along with the hate comments came those of love and support. Lovato responded on Twitter and mentioned some resources for non-binary people and allies.
"Thank you for your love & support today," Lovato said. "Here are a few great organizations and leaders who actively offer education and support. @glaad @HRC @TrevorProject @LALGBTCenter @alokvmenon @mattxiv @them."