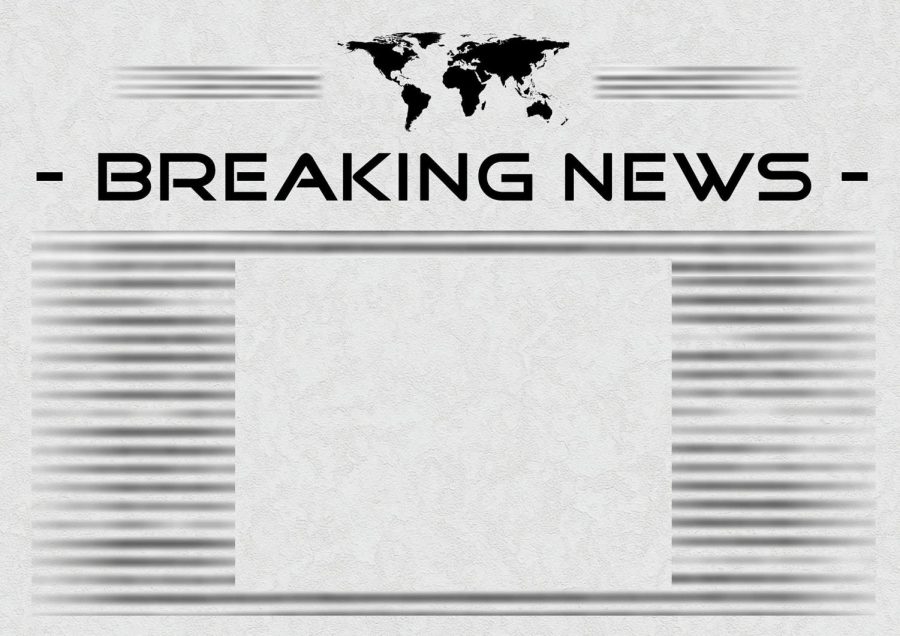 Gerd Altmann from
Pixabay
" />
Most newspapers are now using a paywall, only allowing readers to view only a few stories before requiring them to pay for access.
Who Has A Paywall?
While paywalls are not new, they are growing. WIRED reported that as of 2019 76% of newspapers had a paywall, a 16% increase from 2017. Meaning that the vast majority of newspapers require their readers to pay to access their articles – even if they are just using their website.
Some of the more recognizable media platforms that use a paywall are The New York Times, WIRED, The Washington Post, The Atlantic, and The Wall Street Journal. Big name newspapers or magazines like these are some of the more reliable sources of information out there, sources of information that many are now unable to access.
All access digital only subscriptions from the mentioned media companies range from nearly $20 a month for a Wall Street Journal subscription to only $29.99 a year for WIRED. Many of the subscriptions also include discounts for first time subscribers, such as NYT which only costs $1 a week at first.
Paywalls tend to have reduced rates for students or educators as well. The Washington Post gives college students and K through 12 educators a 90% discount on a subscription. Notably, this still excludes high school students.
The guidelines are especially ironic since teachers have a source of income many high schoolers do not have. Teens unable to cross a paywall may be forced to search for information from less reputable sources.
However, it is important to recognize that many media companies have still chosen to forgo the paywall. Central News Network (CNN), Associated Press News (AP News), and The Guardian, all do not have a paywall. Although CNN does require a cable subscription for those who wish to watch their television channel, its website is free to access. All three of these news sources are reputable.
It is interesting to note that The Guardian is very vocal about not having a paywall and asks for donations.
"Unlike many others, Guardian journalism is available for everyone to read, regardless of what they can afford to pay. We do this because we believe in information equality," The Guardian states. "Greater numbers of people can keep track of global events, understand their impact on people and communities, and become inspired to take meaningful action."
Local news has not remained unscathed by paywalls either. The Orlando Sentinel and The Tampa Bay Times – which both offer Florida residents news tailored to their areas – use paywalls to fund their websites. For those trying to find reliable information specific to their city or state there may not be as many alternative sources of information. People who cannot afford to pay for a subscription may be forced to rely on hearsay or social media.
Reasoning Behind Paywalls
At first glance, it is easy to write off paywalls as a thinly veiled cash grab, but in a changing industry some newspapers do not have much of a choice. Even if they are not using paywalls, they still end up having to use advertisements to fund themselves.
Newspapers are much less popular today, and in an increasingly digital age, print subscription is dying. A Washington Post article from 2018 outlined the years of falling newspaper subscriptions.
"In the U.S., weekday print circulation has shrunk from a high of nearly 60 million in 1994 to 35 million for combined print and digital circulation today — 24 years of decline," the Washington Post article wrote.
Judging these numbers, it seems apparent that the digital subscription is not replacing the print subscription either, people are just no longer subscribing to newspapers. The ability to find few news articles – either by circumnavigating a paywall or by using other news websites –
Also, the same Washington Post article explained that newspaper related jobs fell by around 40% from 1994 to 2014. Britain has seen significant newspaper closures as well. One potential lifeline for newspapers – advertising – is still not enough to save newspapers. Revenue from advertising has plummeted to less than $19 million in 2014.
Yet, some newspapers have not faced the same difficulties as others. WIRED reported that during 2020 the New York Times has seen a major increase in digital subscribers likely due to the increased importance of the news during the COVID-19 pandemic.
For some newspapers though – especially smaller ones – a paywall could be a death sentence. If the newspaper lacks the reputation needed to get people to pay, then advertising could be a safer bet for newspapers. Associate professor of business administration at Harvard Dr. Doug J. Chung explained why some paywalls cause more harm than good.
"If you're a media firm thinking about pursuing a digital paywall sales strategy you have to make sure you have the reputation and the uniqueness of content to do it, because if you don't, then you will likely fail," Chung said.
High Schoolers & Paywalls
For high school students today print subscriptions have been disappearing since before they were born. Sophomore Alexia Cowan explained her relationship with the news.
"The news is important to me since it helps me continue to be educated on not only important events happening around me but also worldwide. I usually use social media," Cowan shared. "I don't have anything against (newspapers) it's just easier to do everything digital but if I use a specific newspaper source it tends to be the New York Times."
Cowan had slightly mixed feelings regarding paywalls, but in general she is against them, though she is willing to concede that some newspapers may find it a financial necessity.
"I feel if they never needed it before why is it necessary now? I wouldn't say it restricts (the) freedom of the press but if it was a free source to use perhaps our country would be a bit more educated and use professional sources if that makes sense," Cowan said.
For another student, paywalls caused an issue with her education. Sophomore Eden Bryant explained how paywalls can interfere with research for school projects.
"For me personally, it's just very inconvenient and eats away at my time for a project," Bryant said. "It makes it harder to stay focused because I can easily click off and do something I actually want to do, so they just make projects more aggravating."
Bryant was also less forgiving when it came to newspapers' financial concerns. Instead, she believed it was more important for American citizens to be able to fulfill their responsibility of staying informed and that paywalls prevented that.
"I understand that they want to make money, that's the point of all jobs, but I view this one as more of a volunteer thing," Bryant explained. "Something to do for the people, to keep people informed and aware, not to scam people out of what could possibly be their last dollar."
Paywalls are far from a perfect solution for the newspaper industry, especially for readers in high school, but with the traditional newspaper disappearing, they may be what journalists need to stay afloat.