A Worthy Sequel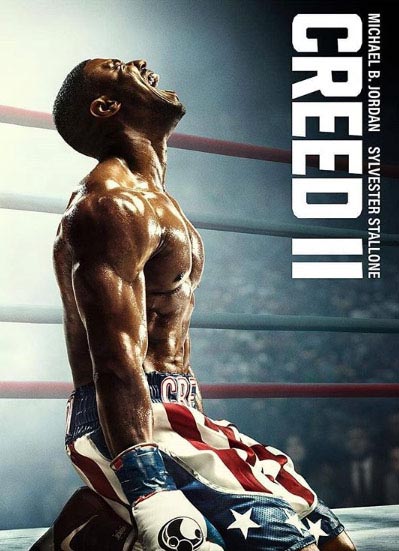 Hang on for a minute...we're trying to find some more stories you might like.
Riding off the success of the 2015 smash hit 'Creed', up and coming director Steven Caple Jr. takes over the reins from his predecessor, Ryan Coogler, to deliver a worthy sequel to an established franchise. With Michael B. Jordan being catapulted into superstardom in the Hollywood scene, he returns to the role that arguably got him there in the first place.
Off the top, Creed II delivers what most movie-goers want to see: great boxing sequences, relatable characters and of course, Rocky Balboa. Steven Caple Jr. has crafted some very brutal boxing sequences that help you experience the brutality in as each of the fighters take a blow to the head or body. It's almost as if you feel the physical pain the characters endure during the fights, and all that is due to great camera work.
The film contains exceptional visuals and set pieces, keeping the viewer enthralled in every single minute during the run time. Each shot looks incredibly crisp and very appealing to the eyes. The angles Steven goes with during fight scenes are admirable and very realistic, although they do not exactly meet the bar that Ryan Coogler set in 2015.
All the heated exchanges and boxing does take a backseat to what really propels this movie and what it's actually about: family, relationships and vengeance.
The performances and chemistry between all the actors is what really pushes this film forward and keeps it entertaining to watch even in the not so exciting scenes. Michael B. Jordan and Tessa Thompson's characters feel like a very real couple dealing with very real problems that most people go through. This forces them to deal with their issues at hand and gives the viewer insight as to how they deal with those issues and is grounding to the point where a mass amount of people can relate. When a film is relatable that's when it's at its best and it's no different here.
Sylvester Stallone reprises his iconic role as Rocky Balboa once again and completely knocks it out of the park. Being a mentor and trainer to a rising Adonis Creed is a sure delight to see as Rocky and Adonis seem to always butt heads, but them realizing how much they mean to each other is truly fulfilling. The rapport between Sly and Michael is also very strong, making the casting choice of Michael as Adonis Creed all the worthwhile.
What is very surprising and refreshing in this film are the antagonists. Ivan Drago returns 30 years later after murdering Adonis's Father, Apollo Creed in the ring. Rocky ultimately beats Drago in the final fight of 'Rocky 4', which leads Ivan to be shunned and shamed by his country, Russia.
Ivan does not return alone as he brings his son, Victor Drago, to go toe to toe with Adonis Creed. This choice to bring back the Drago's could've gone down very badly and up in flames. Thankfully, Steven Caple Jr. understands what a great villain needs and gives the Drago's some emotional motivations to make the their return relevant and welcoming.
Their return beats Adonis mentally and emotionally, leaving him feeling the need to avenge the family of his father's killer in the ring. With that, the film also begs the powerful question, what and who are you fighting for?
A downfall of this movie is with all the emotion and motivations of these characters, the ending of the film doesn't really impact you with the emotional punch it should and feels as if it were missing something that could really put the ending over the top. The build up and journey to the end make up for it mostly as it's still a great ride there and leaves the viewer appreciative of how it all came to be.
Creed II has everything you want in a boxing movie to keep you very entertained and emotionally invested for each character.  The acting and direction of the cast and crew is top notch and shouldn't be overlooked as one of the better films to come out this year.
OVERALL: 9/10
About the Writer
Juan Viruet, Entertainment Critic
Juan Viruet is a senior at Four Corners High School and this is his first year on staff. Juan was always curious about how good of a writer he could...