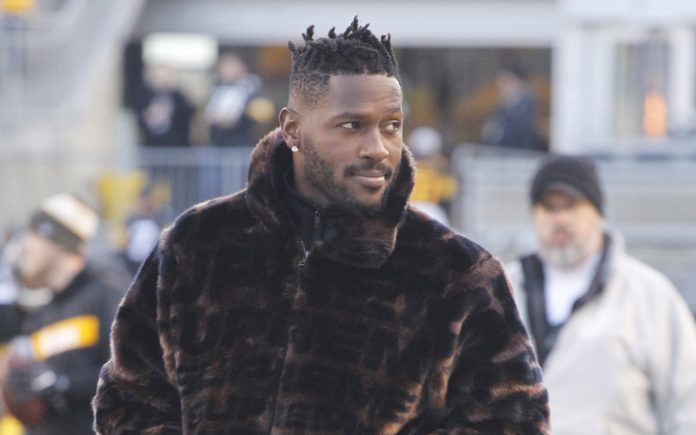 Mile High Sports/NFL
The Antonio Brown Conundrum
October 11, 2019
It all happened so fast. Every day, football fans were glued to their televisions as the newest in the 'Antonio Brown saga' occurred, one of the most puzzling and chaotic events in NFL history.
It all began in February of 2019, when Antonio Brown demanded a trade from the Pittsburgh Steelers after getting into multiple verbal altercations with Steelers teammates and staff, and even decided to sit out a week of practice prior to a potentially playoff clinching week 17 game against the Cincinnati Bengals back in December of the previous year. People close to the situation revealed that at one point, Brown even threw a football at Quarterback Ben Roethlisberger during a dispute.
"The altercation that led Antonio Brown's benching last week was with Ben Roethlisberger," said NFL reporter Jason La Canfora via Twitter. "I'm told it was fairly ugly and the WR was totally in the wrong. He went AWOL essentially for the 3rd time this season dating back to training camp."
Antonio was granted his wish, and on March 10th, he was traded to the Oakland Raiders in return for a 2019 third-round pick and a 2019 fifth-round pick. On top of the trade, the Raiders also immediately handed the star wide out a 3 year, 50 million-dollar contract, including 30 million in guarantees, making him the highest paid receiver in the NFL at the time. Little did the Raiders know that this trade would end up being nothing but a media headache.