Bohemian Rhapsody Will Definitely Rock You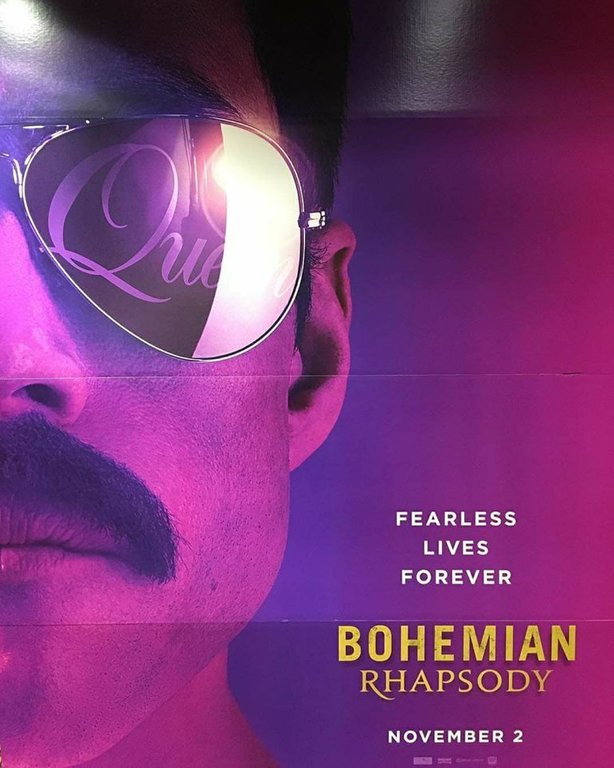 'Bohemian Rhapsody' took the world by storm when it hit theaters November 2nd. Surpassing previous hit musicals like, 'The Greatest Showman' and 'La la Land' at the box office, 'Bohemian Rhapsody' made a whopping $150 million in North America and $472 million dollars worldwide. Domestically the film has already tripled it's $50 million-dollar budget. 'Bohemian Rhapsody' follows the success of the band Queen from when they were known as 'Smile' right before their performance at Live Aid.
Bohemian Rhapsody is a celebration of Queen, their music, and their remarkable front man Freddie Mercury. Freddie defied stereotypes to become one of the most memorable and loved entertainers in history. The film covers the exponential rise of the band through their classic songs and industry changing sound. They reach unmatched success, but in a surprise twist Freddie, surrounded by darker influences, shuns Queen in seek of his solo career. Having suffered greatly without fellow band-mates, Roger Taylor, (Played by Ben Hardy) Brian May, (Gwilym Lee) and John Deacon (Joseph Mazzello). Freddie manages to reunite with his bandmates just in time for Live Aid. All while courageously facing a recent AIDS diagnosis, as well as coming out about his sexuality; Freddie leads the band in one of the greatest performances in the history of rock 'n' roll.
'Bohemian Rhapsody' got quite a lot of key details wrong though. Jim Hutton (Aaron McCusker) was not a waiter at one of Freddie's lavish parties. In fact, Hutton was a hairdresser and they met at the gay nightclub. In the movie, Queen makes it to Wembley stadium to play a career revitalizing 25-minute collage of songs, after years of not playing or speaking to each other. The last show of their tour to support the album, 'The Works' was just eight weeks before Live Aid, so while it is certainly more dramatic to have Freddie and the rest of Queen reunite weeks before Live Aid, none of it happened that way.
One of the best parts of 'Bohemian Rhapsody' was the casting, Susie Figgs did an incredible job casting Rami Malek, Ben Hardy, Gwilym Lee, and Joseph Mazzello. They look horrifyingly alike to the actual members of Queen. Although, I do feel as though they made Rami Malek's overbite a little big compared to his real-life counterpart. Ben Hardy and Gwilym Lee look a lot like their counterparts in a way that no other movies can match. Joseph Mazzello may not have had as much of a notable role, but I feel as though he was excellent in the film as well.
To accompany the spectacular casting, the soundtrack included some of the best songs in cinema. It included some of the most iconic songs in history from, "Bohemian Rhapsody" (1975) to "I Want To Break Free" (1984). Another song featured in 'Bohemian Rhapsody' was "Keep Yourself Alive" (1973), which was actually written by 'Smile'.
'Bohemian Rhapsody' has everything you would want to see in a biopic film and to keep you entertained while captivating you with an amazing story-line. The cast, crew, and acting is of great quality which is why I highly recommend checking this movie out.
Overall- 8/10
About the Writer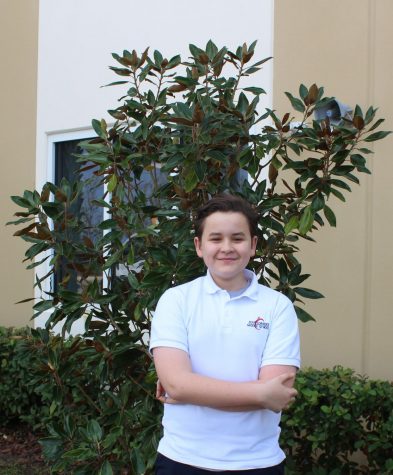 Dylan Wilkins, Writer






Dylan Wilkins is an eighth grader at Four Corners Middle School and is a first-year member of the staff. Dylan has one year of journalism...