The Frightening Domestic Violence Issue Among Professional Athletes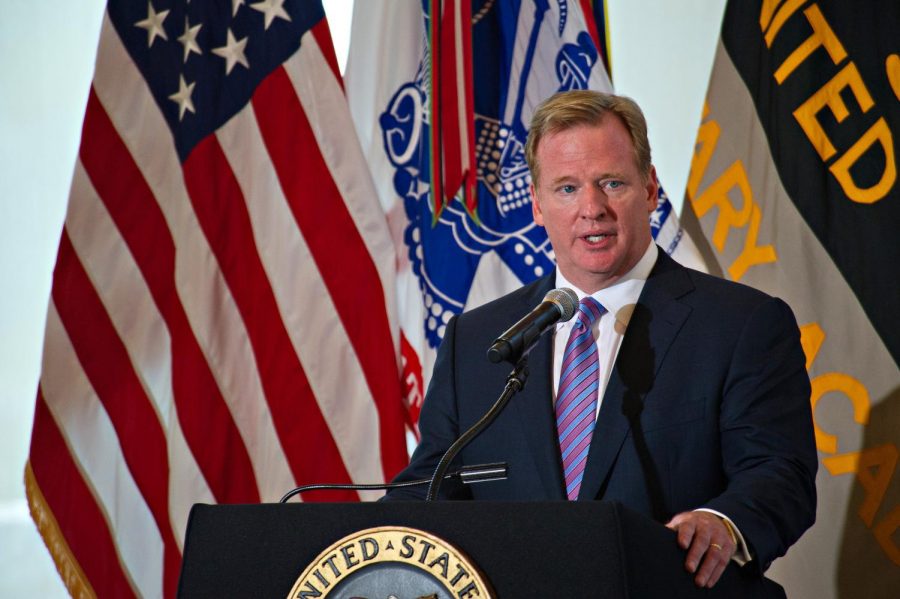 Kareem Hunt, a player seemingly loved my millions of fans, was on top of his game. That was, until a video surfaced on November 30th of the Kansas City Chiefs running back physically assaulting a woman back in February of this year. This event sparked a much larger conversation, as sports fans around the world were left wondering why events like these go unnoticed for so long at a time, and why they are occurring so frequently without any interference from the leagues they are a part of.
Many sports fans are aware that in the past, there have been too many domestic violence cases among athletes to count. In the NFL alone, Hunt is one of few players placed on the Commissioner's Exempt List, a list that prevents him from practicing or playing for any organization. Some of the athletes previously placed here include running back Adrian Peterson and defensive end Greg Hardy, who were both eventually taken off the exemption. Ray Rice, who was suspended indefinitely from the NFL after a video of him assaulting his then-fiancé in an elevator surfaced, remained unsigned for the remainder of his career, while Greg Hardy and Adrian Peterson continued to play later on in their careers.
"Honestly I feel it can happen to anyone", senior Joseph Moore says. "Pro athletes have a camera facing them everywhere they go, watching everything they do".
It was revealed that the NFL was indeed aware of the incident involving Hunt, but dismissed the issue after Hunt lied about his involvement. No investigation was launched, and Kareem Hunt continued to play. When the Kansas City Chiefs organization found out Hunt had lied, they immediately released the 23 –year- old. The NFL also quickly launched an investigation of their own, as they are strictly opposed to any instances of domestic violence.
"The NFL and the NBA have dealt with these issues in a decent way," junior, Lis Sharaxhiu, says. "There have been suspensions placed and even terminations, however, most of these national leagues try to sweep these cases under the rug after a certain time".
NFL Commissioner Roger Goodell initially only suspended Ray Rice for 2 games to which he admitted he "didn't get it right".
This left many fans wondering just what the NFL was and was not aware of. Former FBI Director, Robert Mueller was later tasked with investigating the issue, in which the NFL claimed that they had not seen the video, while local police insisted they had sent the video straight to the league after it happened. He revealed that the NFL was indeed aware of the incident, but did not acknowledge it until the video was made public.
Ray Rice was in many ways a wake- up call for sports leagues such as the NBA and the MLB. Before 2014, the NBA, NFL, MLB, or even the UFC all had no set penalties for issues in regards to domestic violence.
The NFL established a new domestic violence policy, which saw a 6 game suspension for a first offense, and a lifetime ban from the league for a second offense.
It took this incident for other leagues to take notice, as the NBA was quick to issue out a new policy in regards to domestic violence.
"We learn from other leagues' experiences," NBA commissioner Adam Silver revealed in a press conference. "We're studying everything that's been happening in the NFL".
Prior to this announcement, the NBA did not punish its athletes for domestic violence related issues, and would only ever issue a suspension up to three games.
The NBA changed its policy to suspend players 24 games for any case of domestic violence, and the MLB followed soon after, announcing a 51-game suspension. The NHL still has no domestic violence policy in place, while the UFC will immediately dismiss any athletes involved in domestic abuse cases.
It's no secret that football, specifically, is a very aggressive sport that requires constant effort and time, especially at the professional level. Many athletes face constant workloads, and it is proven that people get angrier at the gym or when working out because when you perform physical activities, it mimics the body's stress responses.
According to, Psychologist, Isabel Clark, "The fight or flight response kicks in when a person feels under threat. In this state, our bodies are hyper-sensitive and ready to either attack or run. This, combined with the gym atmosphere-is why so many people become irritable and even aggressive during their work-outs."
On top of demanding practice schedules, athletes are also constantly under heavy criticism due to their performance on the field. With access to social media, anybody is able to share their opinions with people all over the world at any time, whether it may be fact, fiction, or straight up crazy.
"I feel that some of the players or pro athletes have thousands or millions of people who criticize them every day, and most of these players are beginning to have personal problems in which they don't know how to express," junior, Lis Sharaxhiu, said. "After many hours of practice and working out in one day, some of these things said on social media can cause triggering moments for these athletes to react in violence."
With the alarming rate of domestic incidents in professional sports seemingly growing, it is up to the leagues to set a strong example going forward. These are sports loved my millions of fans, and these incidents harm the integrity of the game, and create negative opinions towards professional sports. The leagues hold their own fate in their hands.
About the Writer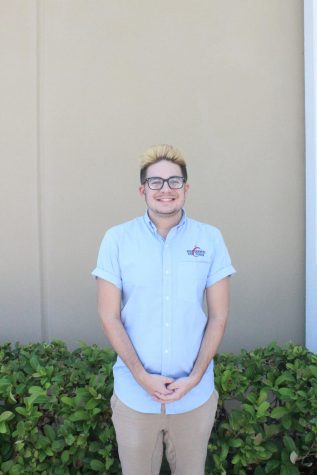 Demitri Stathakis, Assistant To The Adviser
Demitri is a senior at Four Corners Upper School and has been actively involved in journalism for four years but has been on staff for two years. He is...