Humans Of Four Corners: Seth Cohen
An In Depth Look Into The Life Of Freshman Seth Cohen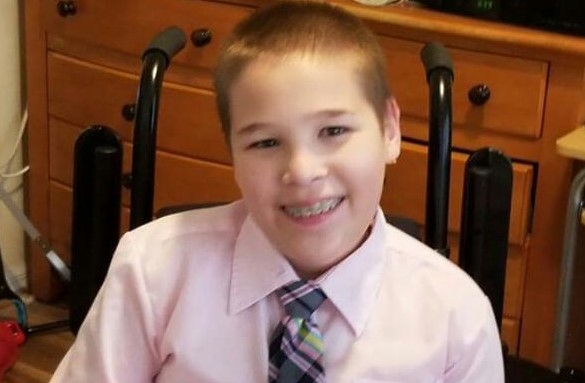 Hidden between the halls, the laughs, and the learning there are students that suffer from various illnesses. Freshman, Seth Cohen, is an example of a student who is suffering from an illness that impacts the brain as well as the body known as Cerebral palsy.
"Cerebral palsy affects people in different ways and can affect body movement, muscle control, muscle coordination, muscle tone, reflex, posture, and balance." The Cerebral Palsy Research Foundation states in their explanation on the illness, they go onto explain the mental side effects of the illness. "People who have cerebral palsy may also have visual, learning, hearing, speech, epilepsy and intellectual impairments."
Cerebral palsy is caused by a combination of events from before, during, or after the birth of an infant that leads to damage to the infant's brain. While the illness can stem from a number of reasons, in most cases the cause is unknown. Only a small percent of those diagnosed with it are due to complications during birth, such as lack of oxygen or painkillers. Researches have accepted that it usually comes from issues in causal pathways, events that cause or accelerate injury to the developing brain. For example, even though premature birth may be a risk for the illness, it is the events leading up to the premature birth and not the birth itself that causes cerebral palsy.
Cohen has suffered from cerebral palsy since birth and developed it due to being born eight weeks earlier than he should have. Cohen was in the Neonatal Intensive Care Unit (NICU) for a month. On the day he was born he was placed in an incubator and at points stopped breathing. The hospital staff was able to aid him with his breathing issues but could not stop Cohen's brain cells from deteriorating due to oxygen deprivation. At age two it was noticed by his mother that he was unable to hold his head up. He was taken to be evaluated by a neurologist and it was then that he was diagnosed with cerebral palsy.
"It was definitely heartbreaking and very difficult," Cohen's mother, states. "No mother wants to hear that their child has some neurological issue or disease."
Cohen has to have occupational speech and physical therapy for six to seven hours a week. Fortunately, Cohen doesn't require medication for his illness nor has he ever had a major mishap that needed a hospital visit. Nevertheless, he does require other sorts of aid.
"As a normal kid grows up you don't think of what we have to think of like a wheelchair, medical equipment, what kind of car I'm going to have to get to carry the wheelchair, as he gets heavier how am I going to lift him." His mother, states, "It's been a major impact and basically a different way of life."
Cohen has an aide at school, his aid, Jeremiah Brown, has been helping with special needs for about four years. He started working with Seth in August of last year and so far has had a good experience with him. Previously he has aided children with disabilities, behavioral issues, and disorders such as autism.
"I've always had a passion with helping any kids." Brown explains. "It's been great. I'm a helper, I'm a giver, I like to help anyone out. I just want the best for him."
Cohen's aid helps him with physical activities, such as getting around the halls and writing. Cohen leaves class slightly early so he can beat the hallway traffic. His aid also helps him write any questions and notes during class.
While Cohen does suffer from cerebral palsy, he isn't defined by his illness. Cohen excels at math and science and has been improving in reading and writing. Cohen continues to flourish as a student and a person.
"Seth is a high character kid. He's very smart, he always has a positive attitude, wanting to help anyone out, he's outspoken, he's great all over. He definitely doesn't let his condition stop him." Brown, said.
Not only is he a high achiever, he also has aspirations for the future. Cohen hopes to go to college one day and become a sports agent. In his daily life he fills his time with doing his favorite things such as playing video games and watching videos on YouTube.
"I hope to get a job, specifically coaching sports or being a sports agent and to get into a college even though I have trouble doing things." Cohen, explains.
Despite the trouble that his condition has given him, Cohen makes the best of what he does have.
"My mom raised me to be a social butterfly." Cohen, said. "To go out there, talk to people and make friends."
While Cohen and his family has found some aspects of their lives to be difficult due to his condition, they have managed and have found happiness nevertheless the struggles.
"I can't imagine our lives without him, he makes us smile and laugh and it totally outweighs everything else." His mother, states.
About the Writer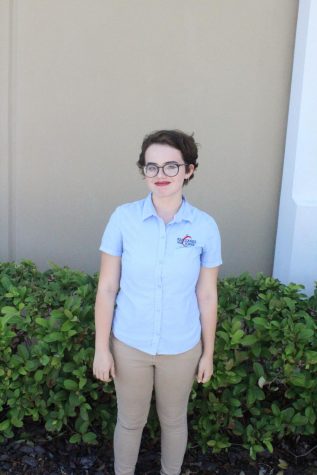 Megan Walsh, Politics Editor
Megan Walsh is a senior at Four Corners High School. This is her fourth year in journalism, and second year as a copy editor for the staff. Her interests...