What's Keeping You Up?
Hang on for a minute...we're trying to find some more stories you might like.
As students get older, they tend to need more sleep, but when students have homework, sports, or other activities sleep might be scarce. Without a good night's sleep students may get tired during the day and may not function properly during class. For other students, having no sleep might not affect their performance in school.
Teenagers on average get 7 to 7 ½ hours of sleep a night but according to nationwidechildrens, "they need between 9 and 9 ½ hours of sleep". Many reasons can cause teenagers to not get enough sleep, one of them being phones. Also, sleep can differ with people's schedule. Whether they have after school practices until 6 or later, or just get home from school and have homework to do.
"Sleep is important for not only your physical heath but as well as our mental and social health", freshman, Courtney Goss, said.
As many kids have cell phones, watching YouTube, scrolling through social media, or texting a friend, as well as paying video games can hold back on students going to sleep
"I do feel like I'm on my phone too much" freshman, Aidan Camacho, said. "I feel like I always look down to my phone even if I don't have battery"
Not getting enough sleep the night before can also cause some students to catch up on sleep in class. Falling asleep in class may cause students to miss important information in class and catch up at home which can lead to a cycle of not getting sleep.
"Some people don't get bothered by not sleeping but other people do by sleeping in class or not having the focus to stay up to do things during class," freshman, Ayonna Black, said.
However, some students manage their busy schedule and make time for sleep without distractions. Also, some students don't participate in another activity and can remain alert in class the next day because they had a full night's sleep.
"Not getting enough sleep does affect how students perform in school because then students will be tired at school and wouldn't be able to focus on anything and will end up messing up their grades," freshman, Josanie Rosado, said.
About the Contributor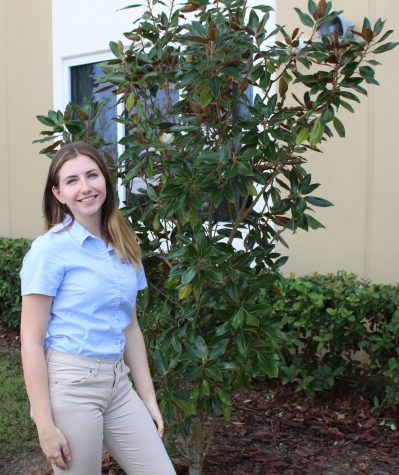 Emily Hosek, Writer
Emily Hosek is a freshman at Four Corners. This is her first year being a part of the newspaper staff. She likes to write, hang out with friends,...