Getting Global
Cambridge Students Share Their Experience In Preparing For The Global Perspectives Presentation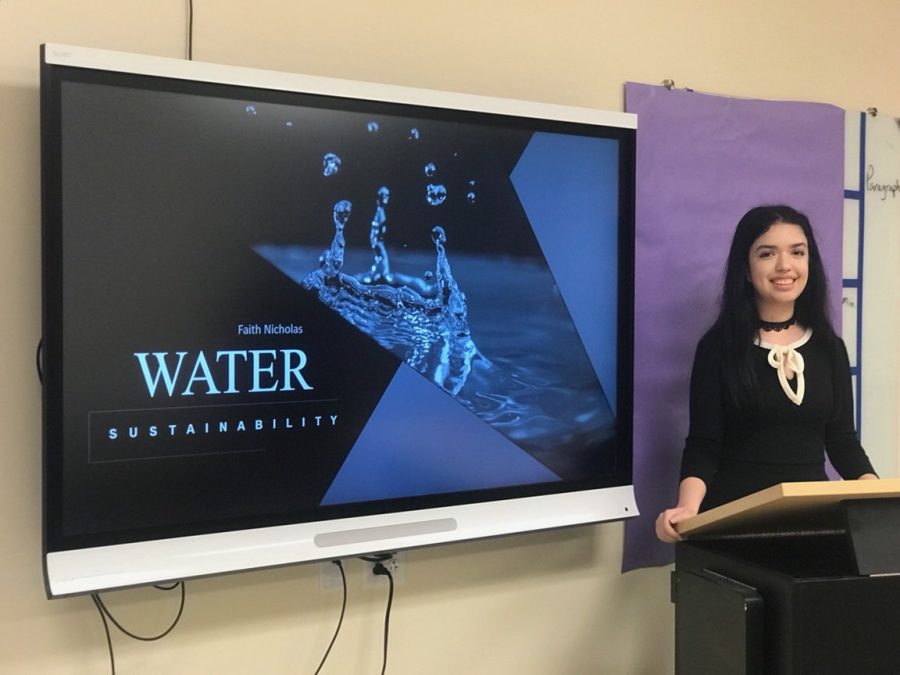 With testing season approaching students are cramming to try and prepare. Cambridge, Global Perspectives is no exception to this. The course revolves around proposing solutions on global issues, debate, public speaking, and critical thinking skills. The end of year exam for this course is unlike most, taking almost a month to finish and rewarding those who pass with three college credits.
"First you have to create a six-minute PowerPoint based off of a topic you chose and record it so it can go off to Cambridge. After that you have to write a paper detailing your experiences with your team. Then you have to write a two-thousand-word paper about another global issue." Junior, Tyler Powenski, explains.
The Cambridge test is daunting but despite that Powenski still thinks that his class and him will do well.
"I think it'll go well as long as I study hard. I think the rest of the class will do well as well. They are all smart and I think they'll do well,"
Not everyone is dealing with it so easily. Junior, Faith Nicholas has been anxious for the test due to her fear of public speaking.
"The class forced me to have to present, so I ended up thinking if I do my best and know the content really well I won't embarrass myself." Nicholas, explains. Despite her anxiety, she does think she has a chance at passing the test.
"I think I'll pass it." She explains. "I'm kind of nervous to present, I don't want my mind to blank or anything."
The students have the luxury of choosing what they would like to present about as long as it is an international issue. An international issue is defined by impacting three or more continents. Some issues chosen include global warming, unsafe water, education, and cyber-security. Students come together in a randomly selected group of three and choose an issue together. From there they choose individual solutions to present in a PowerPoint. For example, the group issue may be the lack of safe, consumable water and one member presents about sewage treatment plans while the other presents about water producing wind turbines. After this is done they must record themselves presenting the PowerPoint so it may be graded by the University of Cambridge in England. On top of that they must write a paper detailing their experience together as a group as well as a two-thousand-word paper on a separate global issue of their choosing.
"My presentation is about storm water management and using retention systems to collect storm water and recycle and reuse it before it gets polluted." Junior, Francis Filippi, states. Like other students he is confident in his abilities. "This Cambridge class is really hard working and since day one of Global Perspectives all of them turned in their projects on time" he explains. "The work they do is phenomenal; I feel like they'll pass with high scores."
About the Contributor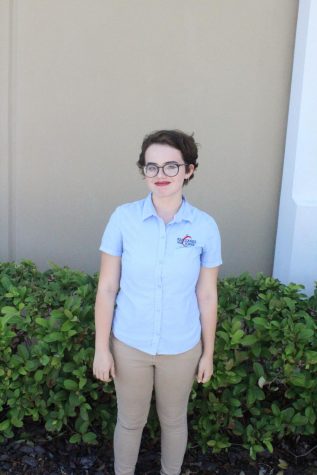 Megan Walsh, Politics Editor
Megan Walsh is a senior at Four Corners High School. This is her fourth year in journalism, and second year as a copy editor for the staff. Her interests...