SAT: Make It Or Break It
College Bound Seniors Share Their Experience With Preparing For The SAT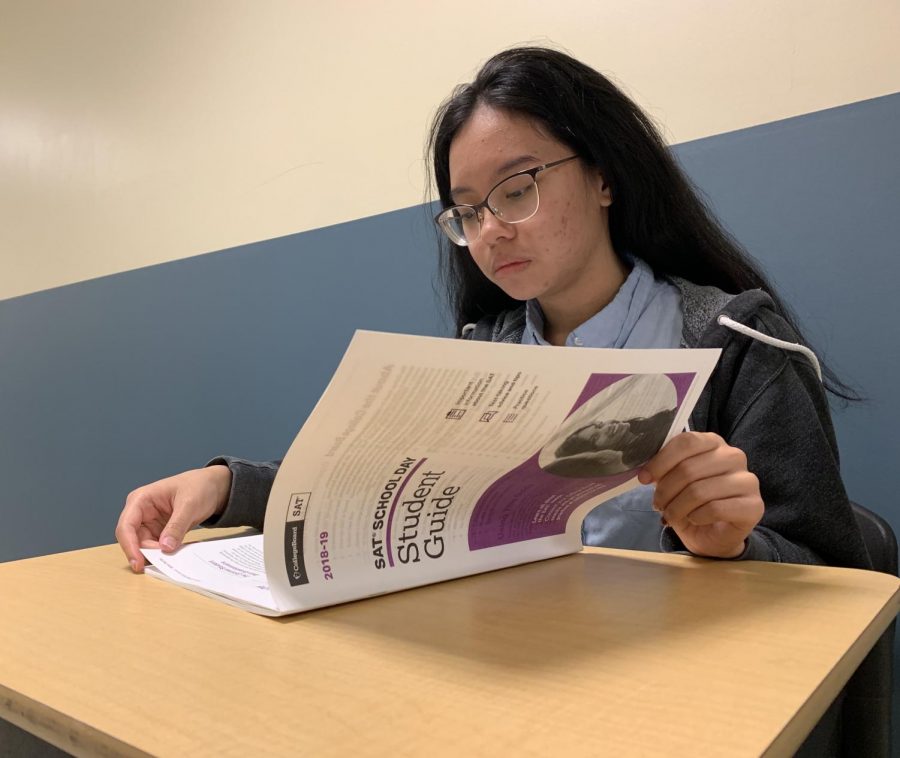 Breann Weachter, Writer
April 22, 2019
For those planning on going to college, the SAT can make or break your chances of admission. Some students of the senior class took the SAT earlier this year. Some of these students studied for months trying to prepare for the SAT.
"I've been studying for the SAT for about 5 months." Senior, Jordan Morales, said. "I dedicated all my time to either studying or taking practice tests. Most of the studying and practicing I did was by myself but I have been to a couple of SAT prep sessions that were offered from my old school or local libraries."
To take their SAT, seniors had to go through various steps, such as registering to take it. For most, they drove to an off-campus location to take the test after they had already signed up for the day and time they wanted.
"The procedure was to bring a calculator that's acceptable, bring a wooden pencil, and then go to your testing site around 7 a.m., and then take your test and leave." Senior, Piero Gonzales, said. "Taking the test itself was four sections, you had to sit down and be quiet while taking the test and we had breaks between sections."
For most students, going to college could help them get their dream job, having a satisfactory SAT score can also increase their chances of being accepted into college. Many took these tests seriously believing their hard work will pay off in the future.
"The SAT is important to me because it can help me get into a really good college after high school." Senior, Chloe Grozdanich, said. "I have a feeling that I can get higher level classes and if I have a higher score, colleges will look at my application first."
Students who took the SAT have different feelings about its difficulties. Some found the test to be easier than others did.
"It's always hard for me because you want to take your time to make sure you're doing the right thing, but then time goes by quickly, so you have to act fast and think fast on your answers." Senior, April Pineda said. "Which is something I think a lot of students struggle with on the SAT, they're not used to quick action tests since they've been used to state tests that allow them hours or the whole day to do. Practicing and timing is what they should focus on in order to prevent struggle."