Way Up High
Junior, Daniel Rodriguez, Describes Attending Flight School
Hang on for a minute...we're trying to find some more stories you might like.
As most students attend college and get a degree to pursue carriers such as; being a teacher, nurse, accountant, etc. Daniel Rodriguez has already begun his education on becoming a pilot.
Daniel started to attend flight school at the age of 15. He got the idea of being a pilot when he and his father went to a flight training center. He among other high school and college students are attending flight school.
"My dad soon asked if I would like to be a pilot, I never thought I would have the opportunity to be able to do such a thing since it cost a lot of money and time" Rodriguez says, "However my dad wanted to invest in my future for which I am forever grateful for."
Flight school is where Daniel learns the principles of flight such as how to use maps, how to control the aircraft, and basic meteorology. The principles of flight teach future pilots on Newton's third law of motion. Rodriguez then learns how to perform basic aircraft directions such as slow flight, standard rate turns, turns around a point, radio communication. Along with basic training he also learns how to calculate the weight and balance of an aircraft, calculate flights distance time, and fuel consumption.  In particular, Rodriguez also mentioned how supportive his instructors were while teaching them this information.
"The instructors are some of the most courageous people you'll ever meet working hard to train me and others," he says. "They'll try to be easy with you but will correct any mistake in a calm, but firm manner.
Rodriguez expressed flight school was very rigorous and is still attending flight school in hopes of receiving private pilots' certificate in May.
About the Writer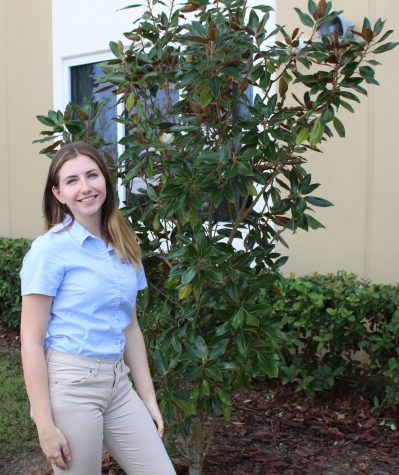 Emily Hosek, Writer
Emily Hosek is a freshman at Four Corners. This is her first year being a part of the newspaper staff. She likes to write, hang out with friends,...