Alumni of Four Corners: Kassidy Thezan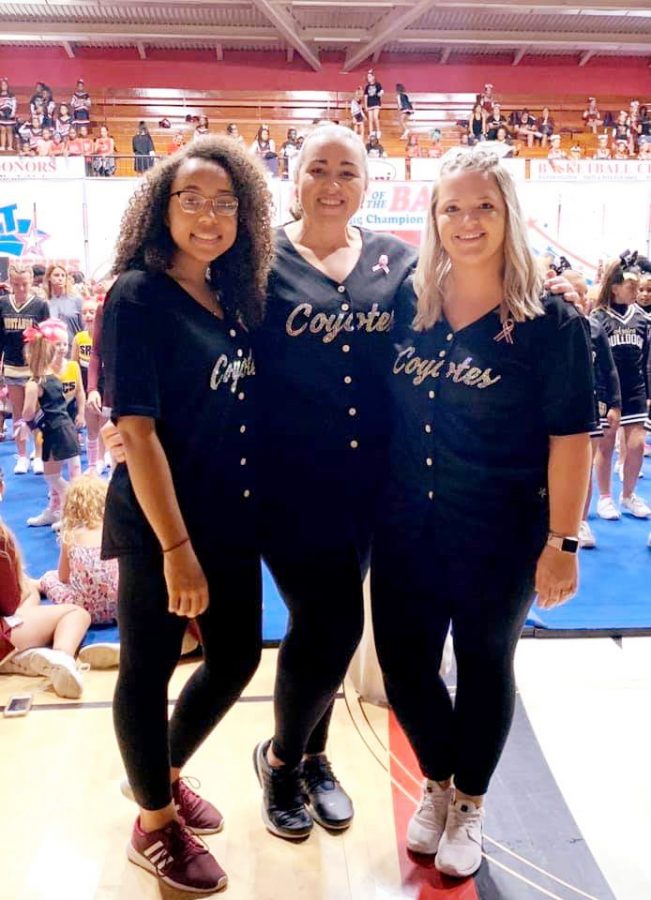 Q: How was your cheer experience last year as captain?
A: My cheer experience last year as captain overall was really good I would say. It was my 3rd year being captain so I knew the responsibility and the amount of work that actually gets put in behind the scenes that most people, even the girls on the squad don't know about. I also developed a close relationship with all of the girls during sideline cheer and competition which was nice. Plus we won two more grand champion banners which was definitely a highlight to the whole experience.
Q: Did you ever see yourself as a coach?
A: No, I definitely never saw myself being a coach. I thought I would support the team after I graduated but I never thought i'd be a big part of the team after last season.
Q: Do you enjoy coaching?
A: Yes, for sure. It's a lot of fun working with the girls and seeing the growth and just being a part of the team. In some way it's really special to me because the cheer squad was a really big part of my high school experience and also my favorite part of high school in general.
Q: How was this position offered to you?
A: This position was offered to me when I had offered to help at practices since I was doing online classes for college for the majority of this current season. So when Mrs. Araujo asked me if I wanted to be the assistant coach it was a no-brainer for me because to have an official title to put on a resume for something I had already on doing was really beneficial for me.
Q: Are there any similarities between captain and assistant coach?
A: For me there are definitely similarities. There was no assistant coach or any other helpers there beside Araujo and I, so a lot of the organization of the routine like writing counts and formations was all up to me to keep track of while Araujo ran practices. It was definitely harder while I was still a cheerleader because I had my own part of the routine but then I had to remember everyone else's part as well. I also didn't have time like I do now, to stop and write everyone's counts. I'd have to remember them until I got home and sometimes by the time I'd finish it was time for me to go to bed, wake up and do the same thing the next day. Now that I'm not in school I can manage my time a lot better because my school schedule is really flexible so it's a lot easier for me to get things done more efficiently.
Q: Are you going to school? If so where & what for?
A: I am currently enrolled at Keiser University in Lakeland. I am currently taking a Life-Span Development class and finishing my most prerequisite classes online. This past summer after a bunch of interviews I got accepted into their nursing program and start next Fall. I'll graduate in 2021 with my associate's degree and i'll graduate again in 2022 with my bachelor's degree.
Q: Would you pursue a career as a coach?
A: No, I would not pursue a career as a coach just because I'm already pretty much set on what I want to do with my career in the future and coaching just doesn't fit with that as I want to be in the medical field. Coaching on the side just seems very unrealistic for me.
Q: Goals as a coach?
A: My goals as a coach are to better the squad as a whole as well as everyone individually. I want to be someone that they feel they can go to if they need to talk to anyone or if they're having an issue. I really hope to be a role model to some of them as well, I joined the squad in 2016 and three years later I have goals and I'm making those into reality. I've been where they are so, if I can help them in finding their own goals and give them advice, even if I can help motivate them I want to be able to do that. Even if I just motivate them in cheer then that's something as well, because being motivated in something even if it's not a long term thing is crucial in life because it helps make you happy. It gives you something to look forward to as well as it will constantly keep you busy because you'll want to better yourself in everything. I want to see a noticeable difference in how much they've grown especially in their skills like their jumps and tumbling. I've seen them grow so much already and I'm really excited to see just how much more they'll continue to grow and improve.
Q: Long term Goals?
A: My long term goals are to get my bachelor's degree in nursing and work at a hospital, while furthering my education to eventually become a nurse practitioner. I might possibly become a traveling nurse so I can see other countries and learn how other countries run their hospitals as well. However, I don't really care where I go as long as I get to help people because that's my main passion. When I decide to settle down I plan on working at a private clinic instead of a hospital to be in a more controlled setting. Eventually I want to open my own clinic depending on what specialty interests me the most.
Q: What's something from Four Corners that you carry with you now that you've graduated?
A: Something from Four Corners that I carry with me is the fact that people are going to come and go in your life and you can't control that. You're never going to get along with everyone, most people know that, but also it applies to people you might have once been close too as well. Although it might be difficult at first, holding on to people is never in your best interest because all it's doing is holding you back from your present and future. You shouldn't let anyone that didn't want to be apart of your life have control over your life. Having the mentality that it's for the best, really changes how you view social situations so that if they talk about you or do things to try and upset you it won't even bother you, which I know is easier said than done, it took me a while to learn this but eventually it got easier. At the end of the day people are going to do whatever they want, you can't control that, but that also means you can do whatever you want. Live your life focusing on some things that are actually important to you.
About the Contributors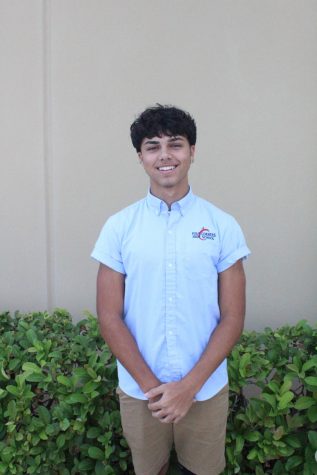 Ty McCurdy, Writer
Ty McCurdy is a 10th grader at Four Corners Upper School, and this is his first year on staff. Ty enjoys playing sports and being with his friends. In...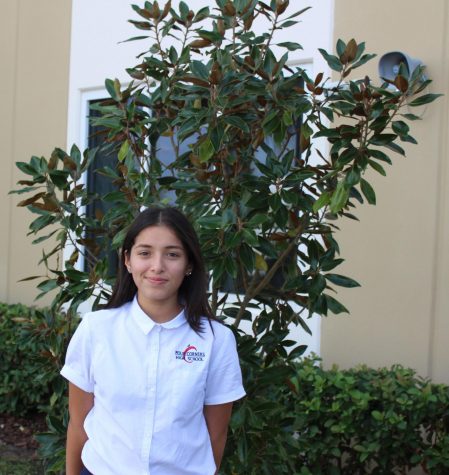 Daniela Araujo, Writer
Daniela Araujo is a freshman at Four Corners High School and this is her first year on staff. Daniela enjoys photography, learning new things, and writing....