Alexandra Olivares
Alexandra Olivares' Passion For Musical Performance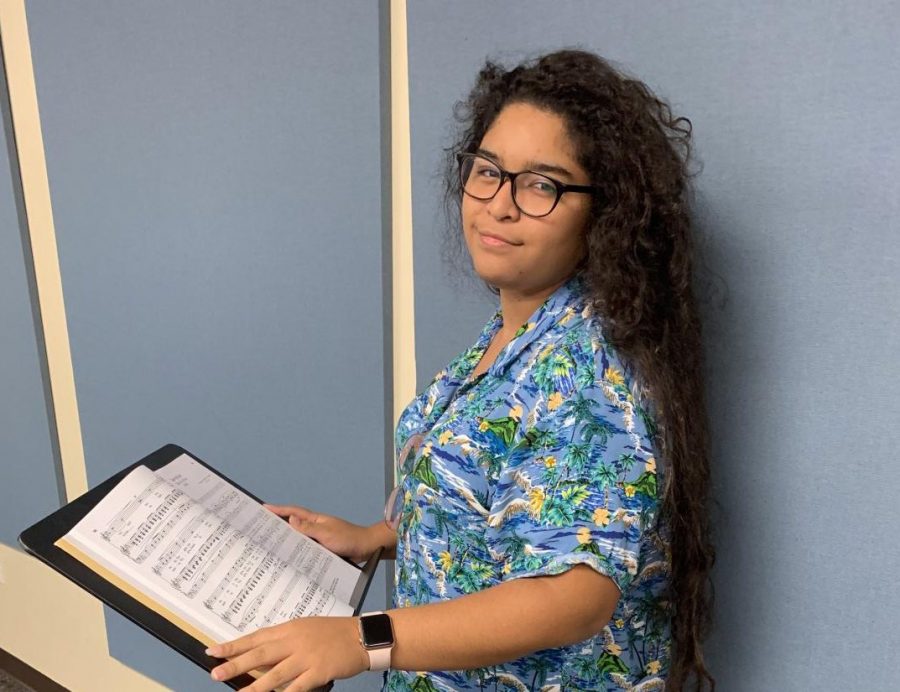 Musical performance started out as one of senior Alexandra Olivares' interests, and developed into what she wants to pursue after graduating high school. She plans to continue to use her passion to create a career and future for herself.
Olivares first started becoming involved in musical performance during middle school, when she joined her school's choir. Despite her experience in musical performance, she didn't realize that it was something she was good at until her sophomore year, when music teacher Ms. Thomas became her choir teacher.
"This was the first time I'd worked with any teacher professionally when it comes to choir," Olivares says. "Ms. Thomas is, you know, is professionally, classically trained, she's a good teacher."
In the past few years, Olivares has been actively involved in musical performance by participating in school concerts, and taking voice lessons with Ms. Thomas. Last school year, Olivares even had the opportunity to sing along with the rest of the choir class at Disney's Candlelight Processional, a concert that took place in Epcot. Since then, Olivares has realized that musical performance is something she wants to pursue as a career.
The career that I want is to be a performer, I want to go into singing professionally, and possibly work for something big," Olivares says. "Maybe like Disney, or you know, just working at a theatre, and auditioning here and there."
Olivares' goal is to have a successful career in musical performance, but if that doesn't work out for her, she plans to become a music teacher. Despite what path she decides to take, she aims to keep herself motivated to pursue what she loves.
"Planning to keep myself motivated is just encouraging myself, and you know, a lot of other people encourage me too." Olivares says. "It's not something that's easy, you know. A lot of people work hard to get where they need to be or where they want to be, and so I just imagine, it's doing something that I love, that's how I keep myself motivated."
About the Contributor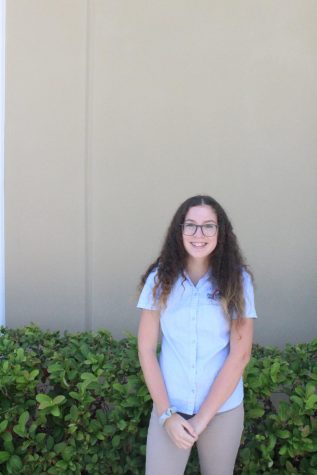 Gianna Stathakis, Writer
Gianna Stathakis is a freshman at Four Corners Upper School, and has been on the newspaper staff for two years. She is a competitive soccer player and...