Alumni Of Four Corners: Brianna Navarro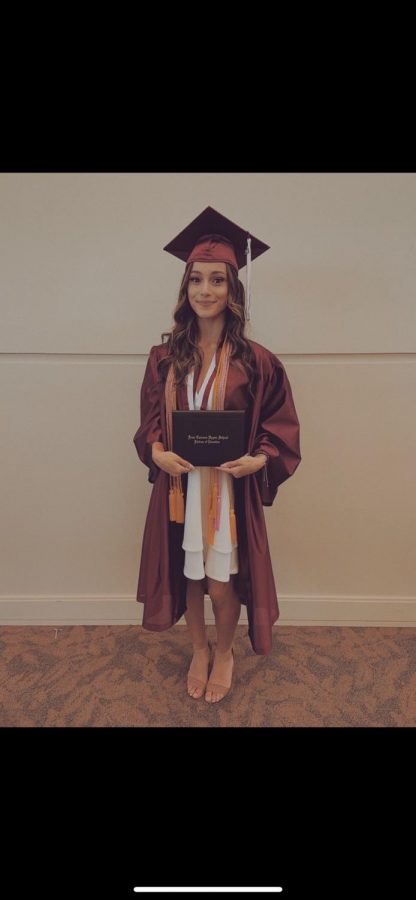 Q: What would you say is your most memorable moment or experience from senior year?
A: My most memorable experience in my senior year would probably have to be being apart of competitive cheer for their last two competitions. Since I dance, I was never able to do it so it was nice to try something new.
Q: If you could do it all over again, would you? And what would you do differently? 
A: I would and wouldn't. I would so I could not let things get to me as much as they did, it didn't allow me to enjoy all the fun things that come with your senior year but I also wouldn't because that's  how it's meant to happen and my senior year took a turn for the better towards the end of the year.
Q: How was it balancing dance & school? Were there any struggles you had to overcome? 
A: Balancing school and dance wasn't too hard, since it was my senior year it was my 15th year having to do so. I just had to be smart and use my time wisely.
Q: Are you going to school? If so where and what for?
A: I am, I go to Point Park University in Pittsburg majoring in dance.
Q: What are you doing currently? 
A: I'm currently enrolled in college as a dance major.
Q: Your short term goals compared to your long term goals?
A: My short term is definitely just to finish college and audition for anything I get the chance to and long term would be either out in New York doing Broadway or in LA doing more commercial work I'm open to both and wanting to experience both sides.
Q: What's something you carry on from FCUS with you now that you've graduated?
A: Mrs. Araujo specifically taught me a lot that I've taken with me and that have already benefited me but I think the biggest thing is not to dwell on the situation and let it drag me down and just focus on myself without caring what others think. Doing what makes me happy and of course I still have some relationships with people I met in high school.
About the Writer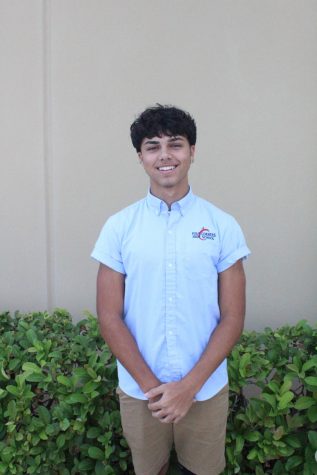 Ty McCurdy, Writer
Ty McCurdy is a 10th grader at Four Corners Upper School, and this is his first year on staff. Ty enjoys playing sports and being with his friends. In...