New Traditions
The Student Government Association Hosts Their First Tailgate
One of America's oldest traditions was brought to the school parking lot, where students, friends, and family convened to celebrate. Tailgate is one of the various pre-game celebrations that high school and college campuses host prior to the homecoming game. 
Parked bumper to bumper, families lined up their cars in the parking lot to hang out with other students, eat various food, and play games hosted at the tailgate. Coordinated by the Student Government Association, Mrs. Jennifer Araujo and other students lined up tents and grilled food for the students who attended. 
"I went to the tailgate and it was fun, I just hung out with some friends and it was a good time." Junior, Juliana Barnhart, said.
While this tailgate is the first of many of those to come, the turnout for the event was successful in catering to the many students who attended. The positive atmosphere that tailgate created allowed students to unwind and develop anticipation for the football game later in the evening.
"It was chill, we all bonded and relaxed, and it gave us a time for us to pull back from school," freshman, Emily Nagassar, said.
Despite the large turnout for tailgate the event did bring its own set of challenges. Having to postpone tailgate for a week later caused the Student Government Association to revise and remarket their plans for tailgate. However some of the students who attended believed even with the time change it was still enjoyable. 
"It was up to my expectations, everyone looked like they were having fun, you know. There was lots of food out, you know the football team looked like they enjoyed it, too." Barnhart said.
Even though tailgate did not occur the day it was anticipated the Student Government Association was still able to host the event and provide a variety of activities to compliment the gathering. In the future the group hopes to plan similar events to celebrate the upcoming sports seasons and anticipates a greater turnout later. 
"The tailgate was a good time, there was some good energy, and friends, great choice in music, and delicious food,"  Sophomore, Christian Alfara said.
About the Writers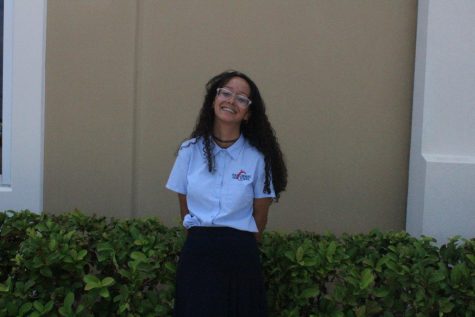 Victoria Filippi, Editor in Chief
Victoria Filippi is a senior at Four Corners High School and this is her fourth year on staff but fifth year working in publications. Her interests include...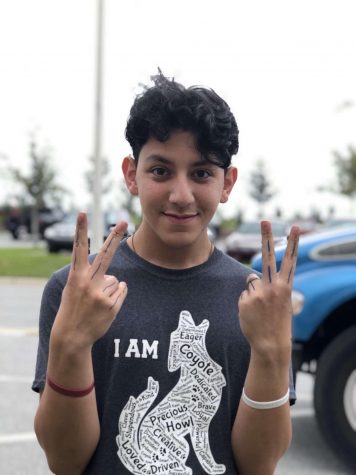 Patrick Deliz, A&E Editor
Patrick Deliz is a senior at Four Corners Upper School, in his second year with The Coyote Chronicle. While invested in the arts, Patrick enjoys photography...