Call Of Duty Mobile: Global Launch
Call Of Duty Mobile Release Brings A New Take To The Classic Series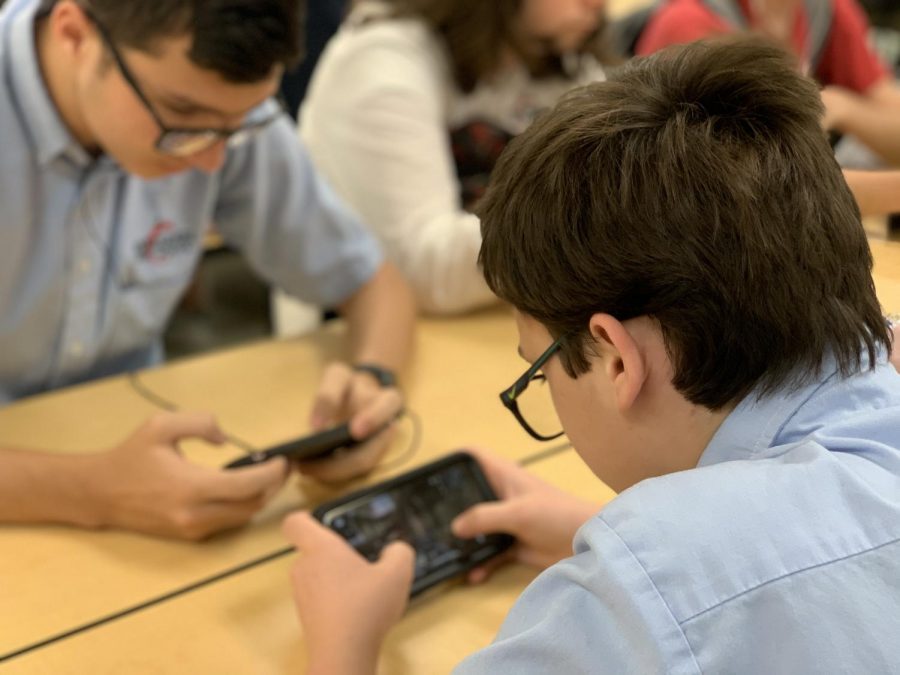 Juan Carlos Restrepo-Jimenez, Writer
October 30, 2019
Gamers have been flocking to download Call of Duty Mobile, the newest installment of the hit Call of Duty series, which takes the popular game to players phones and tablets.
The latest collaboration between Tencent Games and Activision is a multiplayer first person shooter which begins with a mandatory tutorial teaching the players how to play the mobile version of the game. This is due to Tencent Games developing a new system of controls for the new first person shooter. Immediately after learning how to use the new controls players are thrust into a practice game versus computer controlled bots in order to test players skills with the new controls.
"The tutorial did a really good job" sophomore, Khelan Lewis says. "I like that the tutorial allows you to fight against players that are AI controlled and practice before you actually fight real people."
After the tutorial players are then allowed to play online against other players, against more AI controlled bots, or against their friends.
"I really enjoy playing with my friends and competing with them to see who is the best at the game," Lewis says.
The game features popular characters from previous installments of Call of Duty such as John Price, John "Soap" MacTavish and Simon "Ghost" Riley from the Modern Warfare series,  Alex Mason and David "Section" Mason from The Black Ops series and Thomas A. Merrick from Call of Duty Ghosts.
"I think it's pretty cool that it pays homage to all of the old best Call of Duty games" sophomore, Aidan Camacho says.
COD mobile has already reached more than one hundred million downloads in its first week. This made it the most popular mobile game in history replacing the also very popular Mario Kart Tour. In comparison, the highly anticipated Mario Kart tour which was released on September 25th reached 90 million downloads in its first week.
"It was surprising since Mario is more well-known, but the appeal for Call of Duty really is there, there's just not a lot of shooters for mobile" senior, Tyler Powenski says.
For those hopeful for more content being added to the current game, leaks have already been released about bringing the popular zombies mode which allows players to form up in a four man team and attempt to survive endless hordes of zombies while buying weapons and perks as you progress through an infinite number of rounds.
"I love zombies" Powenski, says "I'm excited about zombies and I'm excited to see what they do with it."
With the likely addition of new content, the game looks as strong as ever, generating over 17 million dollars in revenue and an increasingly growing amount of downloads.
"I expect a bright future for Call of Duty Mobile, especially since how many kids our age are playing it in school" sophomore, Mady Shelvy says.