Animal Shelter Or House of Horrors?
A Look Into What Animal Shelters Are Really Hiding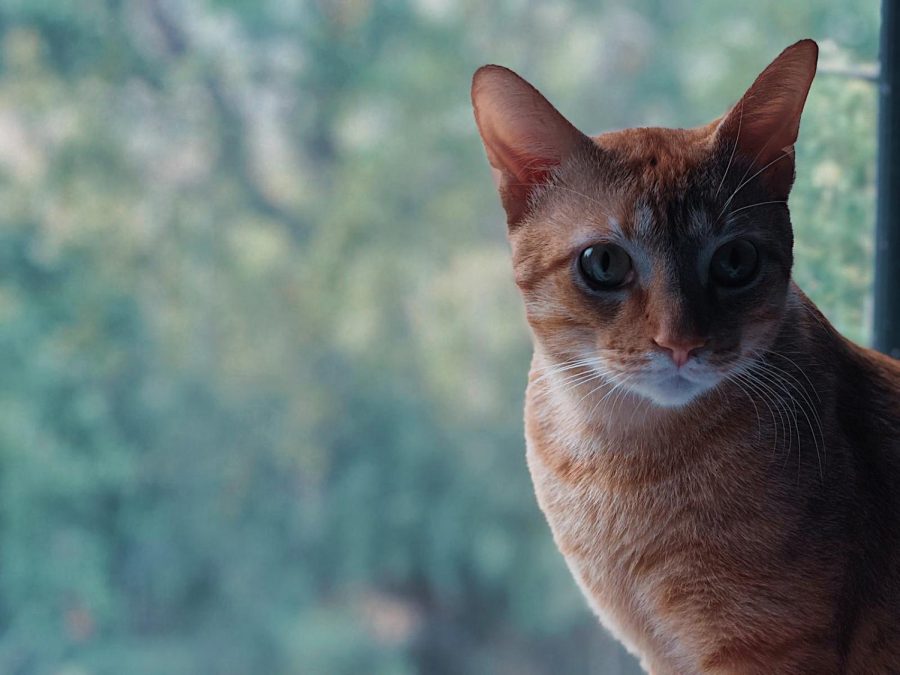 Every sixty seconds an animal gets abused. Animal cruelty is illegal in every state of the United States and it continues to happen every day whether that is leaving a dog in a hot car, leaving a cat alone with no food for a entire day, being aggressive and hitting animals because they made a mess, and so on. By the time you finish reading this story, about five animals will be physically harmed. 
 Not all animal shelters are abusive and practice cruelty. However, many of them are lying to our faces and hiding the ugly truth behind heart-warming commercials and pictures on websites and commercials on television. Regardless if shelters abuse their animals or not, the treatment those animals are put through in every shelter is heartbreaking and no animal should ever be forced to go through those inhumane conditions. 
"When me and Tiffany volunteered at the animal shelter it wasn't like they could walk around on a grass area, it was just walking around the store and they don't even let people touch them or anything," senior, Luisa Navarrete says.
Animals such as cats, dogs, and rabbits need to move around as often as they need to be in contact with nature even if it is not on a daily basis and that's not what most shelters provide for those animals. For most shelters, the animals well-being and comfort is the least of their concerns. The majority of shelters leave the animals in small cages, which not only isolates them but also makes them uncomfortable. Animals are not allowed to be played with, move around as they should, and the animals may suffer from depression or aggressiveness due to mistreatment.
"The animals actually don't go out as often or they go out for like 2 minutes, walk around the store and then just go back in" Navarrete says.   
Almost every animal needs interaction, whether it's from humans or other animals. Dogs in particular become lonely when left without interaction, and cats do as well regardless of their fickle reputation. Some shelters may not let those animals have interactions that are needed for their well-being and happiness. 
"You're not allowed to carry or pamper them, all you do is walk them around, make sure they get a little of their energy gone then back in the cages that are so small," Navarrete says. 
Most shelters do not allow visitors to interact with the animals since they bond easily with humans which can leave them depressed and lonely once they leave. 
"I think that it's okay if they have them in the cages while visitors are there so animals don't get attached and think they're getting a new home because that only makes them worse and sad, but the workers should take them out, give them love, play with them and try to get them out as much as possible" senior, Sophia Buono says. 
Adopting an animal and giving them a home isn't the only way to help those animals, there are also other ways you could help by spreading awareness and with donations.
"Donations also help, with food or even toys, that can make the animals happier" senior, Tiffany Valentin says.
Many shelters offer volunteer hours for students who foster an animal providing a safe home where they can heal, grow, and develop outside the shelter environment for about eight weeks, providing them with over two hundred hours which are required in order to get scholarships.
"For those 8 weeks you just stay with them, take them out, feed them, kind of just treat them like a child and then after your time is done you either adopt it or wait until somebody else adopt it" Navarette says.
 Volunteer hours may cause stress and many students struggle to find opportunities. This is an easy and fun way to get many hours, help out animals, and maybe have a new addition to the family.
"I didn't know about it, but I feel like it would be a really fun way and make a dog or cat happy and like you're actually getting your hours and maybe you'll get attached and save an animal from being sent to a kill shelter" Buono says.
All animals have feelings and deserve to be loved and taken care of, and simple things like spreading awareness, donating, and adopting which can make a huge difference in their life, take action right now, get your hours and spread the word.
About the Contributor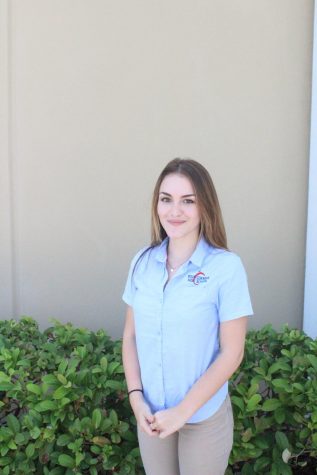 Yasmin Okamura, Writer
Yasmin Okamura is a Senior at Four Corners Upper School, and this is her first year on the newspaper staff. Yasmin enjoys drawing and painting. She's...