'Well, Well, What An Awkward Situation'
Maleficent: Mistress Of Evil Casts A Whole New Spell On Its Viewers.
'Maleficent; Mistress of Evil' made its way to the big screen on October 18, giving us a new look into the realm of fantasy after the events from 'Maleficent' in 2014.
In a world of magic and fantasy where fairies and humans are able to coexist, Maleficent, played by Angelina Jolie, is back once again with her wings and augmented cheekbones. Five years have passed, Aurora, played by Elle Fanning, is about to get married to Prince Philip. They are invited to a grand castle to celebrate the young couple, where Maleficent meets Aurora's future mother-in-law. Family ties start to dissolve as Maleficent's relationship as godmother is questioned. During which the mischievous queen plants the seeds of her destructive plan to destroy and rid the land of fairies, magical creatures, and entities.
Things have drastically changed since the release of 'Maleficent', as there is a distinct division between humans and magical entities, especially fairies, that has become increasingly darker. The sequel revolves around Maleficent's past, as well as her painful love story and the loss of her wings, contributing to her dark persona. It also shows how she becomes more motherly to the fair princess. Things start to get a little out of hand as Maleficent and Aurora fight for everything that resides in their magical realm. Their happy ending blinds us from the harsh future that's to come.
'Maleficent: Mistress of Evil' shows how people are unwilling to coexist with these unnatural beings. Aurora's future mother-in-law takes personal attacks against the dark fairy, pushing her to her breaking point. Queen Ingrith, played by Michelle Pfeiffer, manipulates the naive princess, as she attempts to use her humanity as leverage against her relationship with her "godmother" Maleficent. 
The acting and the choice of actors is sounds as if is written from a storybook (mind the pun). Seeing Angelina Jolie and Elle Fanning returning as Maleficent and Aurora is really comforting. Seeing the new cast, especially the great Michelle Pfeiffer, makes this film worth watching. So, besides the obvious talent, 'Maleficent: Mistress of Evil' has a longer run-time at two hours. In 2014, 'Maleficent', had a run-time at 1 hour and 37 minutes.
Good news for some, on Monday, Disney's 'Maleficent: Mistress of Evil' beat Warner Bros. 'Joker' by $19.37 million to $19.25 million, according to Variety.com. Strangely enough, the original film got more than $750 million in worldwide grosses, which puts the performance to question.
In all fairness, 'Maleficent: Mistress of Evil' did keep me on the edge of my seat, despite the unrest about Disney's era of remakes of classics. It is definitely a movie worth watching, and I would suggest this to anyone.
Rating: 8/10
About the Contributor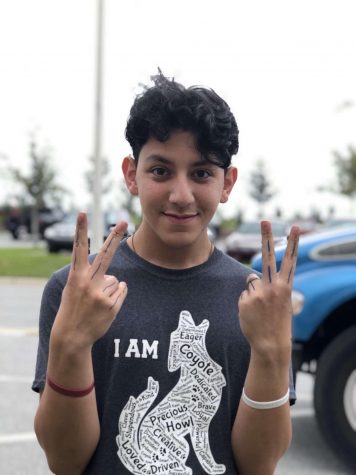 Patrick Deliz, A&E Editor
Patrick Deliz is a senior at Four Corners Upper School, in his second year with The Coyote Chronicle. While invested in the arts, Patrick enjoys photography...