The First Play of The Year
Theater Department Presents Back To The 80's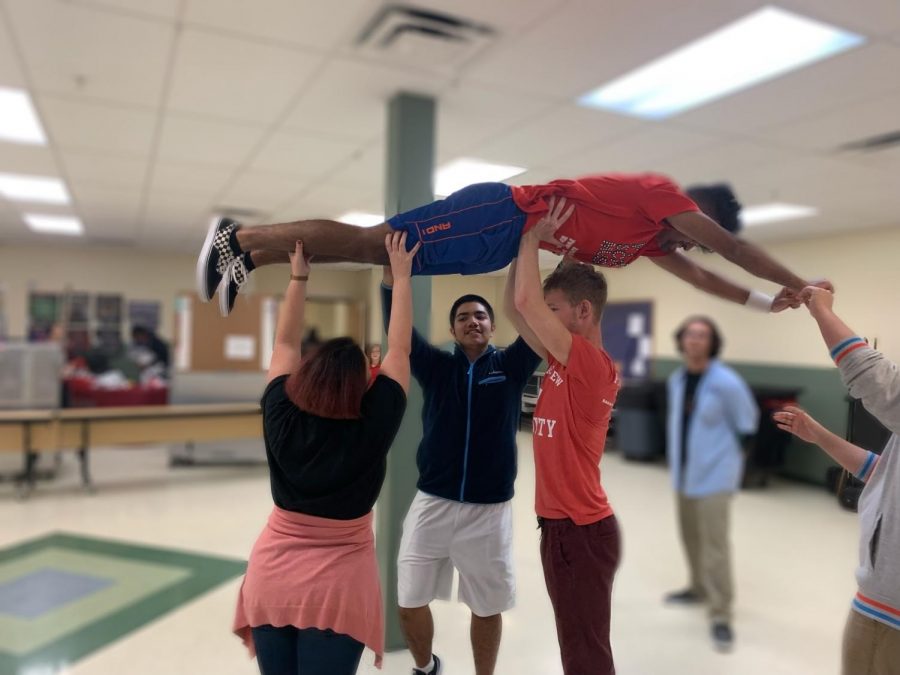 Back To The 80's is the high energy, 80's themed musical that will take the stage on December sixth and seventh as the first play of the year. Presented by the theater department, Back To The 80's has been in the works since the beginning of the school year. 
Back To The 80's tells the story of Corey Palmer, played by sixth grader Noah Tependino, who looks back on his senior year during the 80's at William Ocean High School. The young Palmer, played by senior Dylan Goss, is madly in love with his next-door neighbor, Tiffany Houston, played by junior Gracey Davis, who barely notices this. Houston is one of the most popular girls in school, and takes an interest in Michael Feldman, who is played by Iancarlo Ayala, who is also one of the most popular guys in school. Palmer spends the year trying to get the girl of his dreams, all while other events take place around him.
The release of the cast list was an exciting experience for those who auditioned seeing what role they got. In some cases, the roles received came as a surprise. Tependino, who landed the main role of Corey Palmer Senior, was initially more enthusiastic than anything. 
"I was very excited when I first found out I was Corey Senior because I never have been an actor before at all," Tependino says. "I was thinking it was an amazing thing." 
The progression of the musical brought along its own challenges in pulling everything together. Learning lines can be a difficult part about being in a musical, however the cast has been able to work together, and help each other out along the way.
"I learned this from a classmate, a high schooler, they said you should read one line every day, and practice it and make sure that you know it, and move on to the next line." Tependino says.   
Along the way, cast members have gained more than just theater experience. From real-world skills to even friendship, the growth gained from Back To The 80's is an experience that cast members can hold on to even after the play is over. 
 "I learned new things. I learned how to work as a team with people that I really don't know," senior Natalia Jimenez, who plays Kim Easton, says. "They have so many things that are not in common with me, and I felt like they would never talk to me, but in the end we got really close together." 
Jimenez and other cast members are looking forward to performing the musical due to the fact that Back To The 80's is a type of musical that the theater department has never done before. The musical is expected to be a new experience for everyone. 
"I'm really excited about about how everybody's going react about Girls Just Wanna Have Fun, cause it's really fun to do," Jimenez says. " We don't have a lot of people in that song, but it's really girly and you know you don't get to see that type of scenarios in school." 
Be sure to come out and watch Back To The 80's on December 6th-7th to support the theater department.
About the Contributor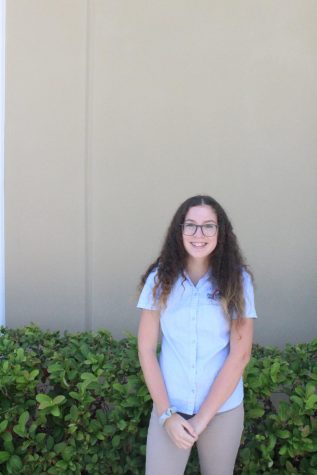 Gianna Stathakis, Writer
Gianna Stathakis is a freshman at Four Corners Upper School, and has been on the newspaper staff for two years. She is a competitive soccer player and...