Top Songs Through The Decade
Songs That Defined The 2010's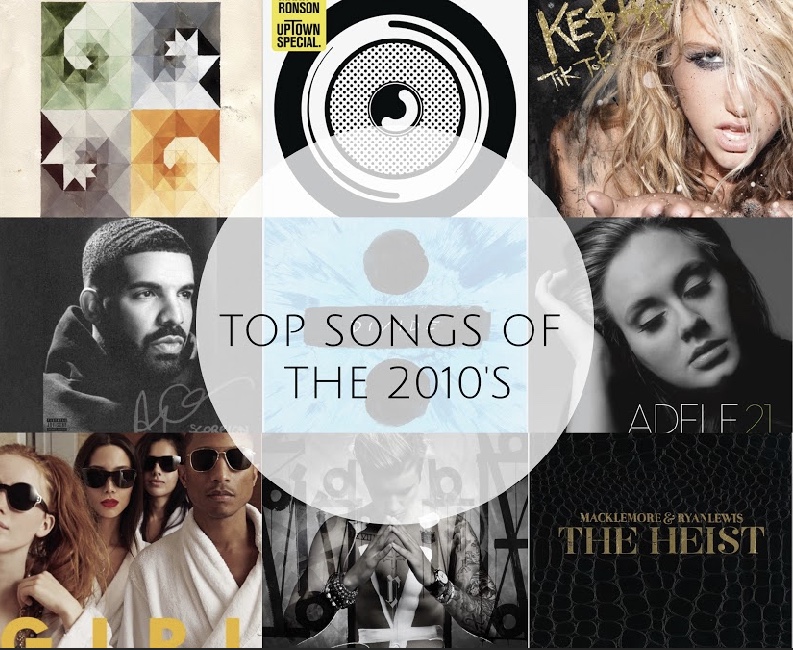 Over the last decade, music has played a huge role in people's lives all over the globe. Each year through the 2010's, one song stood out and was awarded song of the year, according to the Billboard charts. Billboard holds the music industry standard record charts, based on both physical and digital sales, radio play, and online streaming in the United States. 
2010
Kesha kicked off the decade with her hit single 'Tik Tok', selling over 610,000 digital downloads in one week. The song communicates a care-free message, and to not let anything bring you down. 'Tik Tok', which topped the charts in 11 countries, began Kesha's path to success in her career. As of 2020, over 25 million copies of 'Tik Tok' have been sold worldwide. 
2011
In 2011, 'Rolling in the Deep' by English singer Adele was the top song, reaching #1 in eleven countries. 'Rolling in the Deep', inspired by Adele's deep heartbreak, was a breakthrough song for Adele, propelling her career to lead her to where she is today. Over 20 million digital copies have been sold as of 2020, and the song has been used in numerous popular films and televisions shows.
2012
'Somebody That I Used To Know' by Gotye, featuring Kimbra, rose to popularity in 2012, eventually becoming the top song of the year. The song was written and recorded at Gotye's parents' house in Australia, and as of 2020 is still Gotye's most popular song. Now, 'Somebody That I Used To Know' is an extremely popular choice on singing shows such as American Idol and The Voice.
2013
Macklemore and Ryan Lewis's song 'Thrift Shop' was the song of the year in 2013, quickly gaining attention due to its strange lyrics and music video. The song itself displays esteem for saving money and shopping at thrift shops, unlike other rappers who tend to flaunt money. To date, the 'Thrift Shop' music video has over 1.3 billion views. 
2014
Pharrell Williams' upbeat song 'Happy' stands as the top song of 2014. 'Happy' was additionally featured in the popular movie Despicable Me 2, and even won a Grammy for the best music video of the year. Williams himself is multi-talented, as a singer, rapper, songwriter, record producer, fashion designer, and entrepreneur. Following the success of 'Happy', Williams has worked with Ariana Grande on her album Sweetener and other accomplished projects. 
2015
'Uptown Funk' by Mark Ronson featuring Bruno Mars was the top song of 2015, earning several awards, some of which include a Grammy for Best Remixed Recording, and Best Collaboration from the iHeartRadio Music Awards. The 80's style song took over half a year to complete, with Bruno Mars performing the lead vocals and additionally co-writing the lyrics. In the title of the song, "Uptown" implies high class, while "Funk" represents rhythm and release. 
2016
Justin Bieber topped the charts in 2016 with 'Love Yourself', not only in the United States, but also in 14 other countries. The music video, with over 1.5 billion views, features an interpretive dance that touched many fans due to its message of self-love. After the song was released, many fans speculated that it was about Bieber's ex, Selena Gomez. When talking with Ryan Seacrest, Bieber responded "Love yourself is definitely about someone in my past, someone who I don't want to put on blast," leaving who he was talking about up for assumption. 
2017
'Shape of You'
by Ed Sheeran took the position of the top song of 2017. The catchiness of the songs quickly gained popularity for the song, peaking at #1 of the singles charts in an astonishing 34 countries. 'Shape of You' broke numerous records, one being the most streamed song of the decade on the music streaming platform Spotify. Though Sheeran originally wrote the song with Rihanna as talent in mind, he reached great success in recording it himself. 
2018
'God's Plan' by Drake became the top song of 2018, the lyrics describing fame and his fate. The music video showed Drake performing a series of kind acts,  giving away around one million dollars to numerous different people in total. 'God's Plan' was nominated for three Grammy's, and ended up winning Best Rap Song. It was Drake's second song to debut at #1 on the Billboard Hot 100 charts, gaining immediate attention. As of 2020, the 'God's Plan' music video holds over one billion views on YouTube.
2019
In the last year of the decade, 'Old Town Road' by Lil Nas X featuring Billy Ray Cyrus earned top song of the year. 'Old Town Road' was a huge breakthrough for Lil Nas X, as a young, new artist. The song initially gained recognition from social media app TikTok, and instantly became a hit. Lil Nax X tweeted that he wanted Cyrus on the song, which brought in even more fame. Despite the conflict regarding what genre 'Old Town Road' was, and even being disqualified from the Billboard Hot Country Chart, it still ended up as the top song of the year. 
About the Writer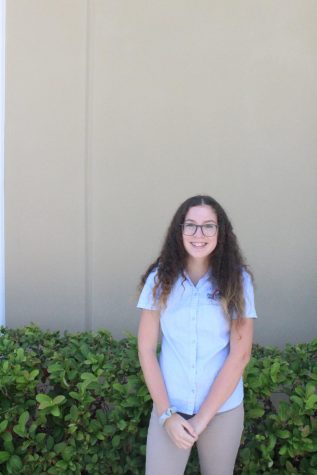 Gianna Stathakis, Writer
Gianna Stathakis is a freshman at Four Corners Upper School, and has been on the newspaper staff for two years. She is a competitive soccer player and...