'It's a Beautiful Day to Save Lives'
Season 16 Of 'Grey's Anatomy' Takes Fans On Another Roller-Coaster Of Emotions.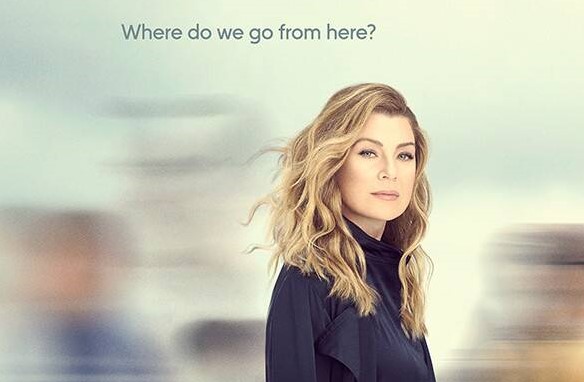 Season 16 of Grey's Anatomy returns, with new characters and recently, they filmed the mid-season finale episode. In the previous season, Dr. Meredith Grey, portrayed by Ellen Pompeo, finally confesses her love for the intern Andrew DeLuca, portrayed by Giacomo Gianniotti. Meredith uses her daughters' insurance to help a patient's family pay for a surgery, which unfortunately unfolds with DeLuca taking the blame, putting his medical career in jeopardy. 
Where we left off…
The final episode of season 15 reveals trouble in paradise as DeLuca is arrested and Meredith makes a desperate attempt to save him from prosecution, and confesses to the crime. Fed up with the lies, Dr. Miranda Bailey, portrayed by Chandra Wilson, fires Meredith Grey, along with Dr. Alex Karev, portrayed by Justin Chambers, and Dr. Richard Webber, portrayed by James Pickens Jr. Meredith visits DeLuca at the jail saying "I need to turn myself in and get you out of here. Andrew, as stupid as this is, and as much as this terrifies me– I love you too." This leaves us at a cliffhanger, making us wonder where the cast is taking us next.
What is 'Grey's Anatomy'?
Grey's Anatomy is a medical drama that started in 2005, revolving around Dr. Meredith Grey and her fellow doctors of Grey Sloan Memorial Hospital that deal with life-or-death consequences on a daily basis — it is in one another that they find comfort, friendship and, at times, more than friendship. Together they are discovering that neither medicine or relationships can be defined in black and white. Real-life can only come in shades of grey. 
What's new?
Season 16 picks up once Meredith Grey has confessed to insurance fraud, and is fired from her medical position, along with her co-workers Dr. Webber and Dr. Karev. Meredith says goodbye to her kids, which was an emotional scene especially after the loss of her husband, Dr. Shepard, played by Patrick Dempsey. Meredith is stuck doing community service, while DeLuca is treading some dangerous waters as Bailey holds a strong grudge against the couple constantly bringing down his "girlfriend". Attending residents and interns are all interconnected with the drama stirring within the hospital. Meredith is keeping herself occupied helping all those she can with her medical talent. Alex and Richard started working at Pacific Northwest, one of the worst hospitals in the Seattle area, with the slim chance of turning it around. They recruit Dr. Owen Hunt, played by Kevin McKidd, which concerns Dr. Bailey. With all the stress on top of everything, Jo Karev, played by Camilla Luddington who is back at work after being in a  psychiatric rehabilitation center. Later on, the news is revealed that Bailey is pregnant– again. Zola, Meredith's daughter, has outgrown her shunt and needs surgery, which stresses Meredith. DeLuca tries to talk to her, telling her to go to her court hearing after missing community service, but she bites his head off, which starts to break their relationship.

As Alex and Richard deal with financial and personal issues at Pacific Northwest, issues between Bailey and Grey start to tense up. Meeting Richard's new relatives, Maggie becomes stressed with family and work, eventually quitting and taking a break from operating.
Meredith faces the medical board standing trial, but she has to reckon with her past. Things are starting to head south as Bailey makes some hard claims against Meredith. With the trial being postponed, Bailey reluctantly steps forward, attacking Meredith but defending her intentions and her strength.
"Ever since I first met Meredith Grey I knew she was going to be a thorn in my side. You're worried about her breaking rules? Well, that's not gonna stop. She's been doing that since day one. And, yes, she broke the law to save a life. So she deserved to lose her job. She deserves to pick up trash. No one should be questioning her license. She's too good at what she does. And she's worked too hard to get to where she is. And with all, [SIGHS] all that she has survived, it hasn't made her hard. It hasn't made her mean or cold. It hasn't made her not care. It's made her better. It's made her better than anyone in this room."  Miranda Bailey said [Season 16, Episode 8].
The mid-season finale pulls at our strings and really jabs fans in the heart. With Meredith winning the case, Bailey having a miscarriage, and a bar in trouble, things are starting to get hectic.
Expected Return of 'Grey's Anatomy'
ABC and Shonda Rhimes have announced that 'Grey's Anatomy' will make its great return on January 23, 2020. 
About the Contributor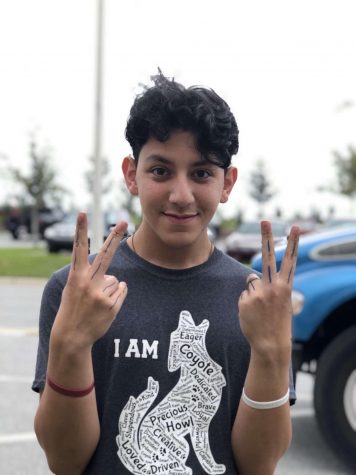 Patrick Deliz, A&E Editor
Patrick Deliz is a senior at Four Corners Upper School, in his second year with The Coyote Chronicle. While invested in the arts, Patrick enjoys photography...