Grammys Or #Scammys?
Fans Are Left Wondering If World Famous Awards Show Is Corrupt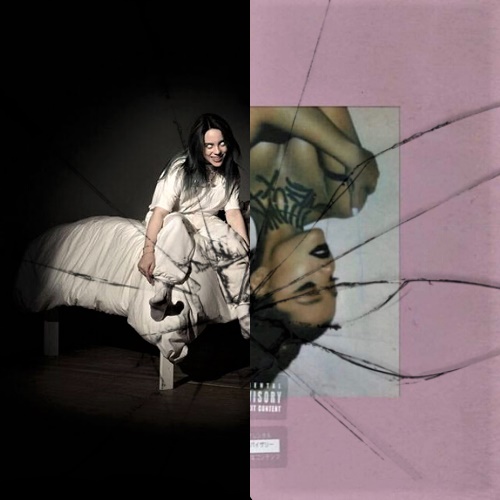 After the 2020 Grammys on January 26th, suspicions of the world-famous awards ceremony have once again arisen due to the unexpected and shocking results of the awards. The trophies are awarded based on the votes of people that the Grammys picks themselves, leading many to believe the voting process is corrupt. 
One of the biggest controversies of the night is regarding Ariana Grande. Grande was nominated for five Grammys, including Record of the Year, Album of the Year, Best Pop Solo Performance, Best Pop Duo Performance, and Best Pop Vocal Album. Despite the fact that Grande was nominated for a good amount of Grammys, the pop singer walked away with zero wins at the end of the night. Fans and even other celebrities were left astonished and dissatisfied at the way Grande was treated.
This isn't the first time that Grande has had issues with the Grammys. Just one year ago, she pulled her performance from the 2019 Grammys after the producers refused to give her creative control, leading to Grande not even attending the awards show. After coming to an agreement with the producers for the 2020 show, she returned to the Grammys stage for the first time since 2016. Grande put her heart into her performance, performing a four song medley consisting of Imagine, My Favorite Things, 7 Rings, and Thank U, Next. Fans were surprised that Grande included Imagine, a song about her late ex boyfriend, Mac Miller, who passed away in 2018, because Imagine is a song that is emotionally difficult for her to sing. At the end of her performance, Grande took off her ex-fiance Pete Davidson's engagement ring and put it in the box, communicating the end of an era.
"After Ariana performed, I thought she would win a Grammy. She performed powerfully and it was a breathtaking performance," freshman, Alia White, fan of Grande, says. "With the end of her era and beginning of a new one she deserves to at least win one Grammy to bring this part of her life to a close."
Grande was admired for her heartfelt performance, leaving fans angry that she wasn't awarded even one Grammy. Speculation began that the Grammys used her performance to advertise for the show and bring in more viewers, as the audience was at its peak during her performance. It was left up for question whether Grande was duped due to her complicated history with the producers of the show.
"I think she didn't win because of the people running the Grammys. Ariana has broken many records through this time of her life," White says. "Multiple singles were made and her concerts were the most successful yet. The producers were already on thin ice with Ariana, and only wanted her for publicity."
Grande lost ⅗ of her nominations early on in the show, which became the initial source of suspicion. In the last minutes of the show, the winners of her last two nominations were announced. After Grande had the most successful year of her career, it was expected for her to at least win the last two nominations after losing her first three. Following the death of her ex Mac Miller and a bombing at her concert in Manchester, she released her comeback album Sweetener. Later on, after breaking off her engagement with comedian Pete Davidson, she released Thank U, Next, which was the album nominated for the Album of the Year Grammy. She later went on tour, and at one point held all three top spots on the Billboard charts. 
"I'm proud of her because after all of the heartbreaking problems she went through, she still stayed strong for her fans and still made music that took all top three spots of the billboard charts, and it stayed that way for weeks," White says. "She has inspired many young people to vote while on her tour and to let their voices be heard. Ariana should've won the Grammys because she has had the most successful year out of everyone in the music industry and stats show that she's carrying pop."
This led to the assumption of most that Grande would end up winning Album of the Year, along with her other nomination, Record of the Year. Despite these beliefs, Grande was beat in both categories by Billie Eilish twice in a row at the end of the show. Eilish ended up leaving the awards show with a total of 5 Grammys.
"Can I just say I think Ariana deserves this?" Eilish said as she accepted the award for Album of the Year. "Thank U, Next got me through some […] and I think it deserves this more than anything in the world. I love you, thank you so much."
People began to question if Eilish truly deserved the last two Grammys, and it became a huge point of controversy for viewers. Grande's fans weren't the only ones who weren't happy with the results of the awards. Lana Del Ray, who was also nominated for Album of the Year and Song of the Year, left the show with zero awards. Fans quickly became upset over the fact that Eilish said that Grande deserved to win Album of the Year in her speech, when Eilish has stated many times that she looked up to and praised Lana Del Ray.
"I think Billie Eilish had a good mindset in including Ariana Grande in her speech,"  freshman, Alondra Cruz, fan of Eilish says. "Yes, it did look bad that Billie didn't include Lana Del Ray, but I don't think fans should be mad at Billie for not including her in her speech." 
The Grammys have been accused of being corrupt for year, but the amount of people who believe so has gone up after this years show. #Scammys was one of the biggest trends on social media app Twitter after the show.
Others say that it is wrong to try and take away the achievements of other artists who ended up winning the awards. Billie Eilish, who walked away with five Grammys at a young 18 years old, is one of the most popular examples of this among viewers. 
"Despite her already having so much going on with school and her teen life, she still works hard to make good music and keeps her fans proud," Cruz says. 
However, Eilish herself seemed to think otherwise. During her speech, she voiced her astonishment about the wins. 
"So many other songs deserve this, I'm sorry," Eilish said as she accepted her Song of the Year Grammy. "This is my first Grammys. I never ever thought this would happen in my whole life."
Grammys, or #Scammys? Either way, the show will most likely still go on with millions of viewers each year, leaving question up to the viewers personal opinion.
About the Writer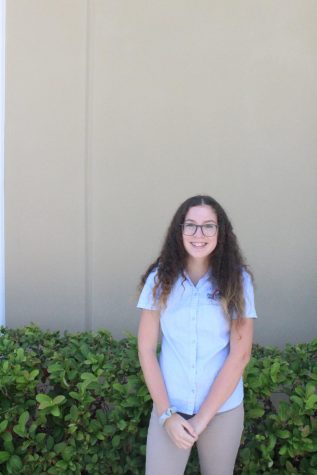 Gianna Stathakis, Writer
Gianna Stathakis is a freshman at Four Corners Upper School, and has been on the newspaper staff for two years. She is a competitive soccer player and...