Halsey's 3rd Album Is An Emotional Masterpiece
Halsey Shows Her Growth With The Release Of Her Third Album, Manic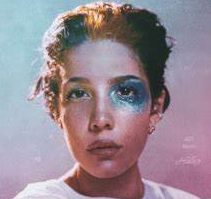 After countless heartbreaks, abuse, and pitfalls Halsey has released her newest (and possibly most emotionally driven) album, "Manic". The 25-year-old leaves little to be desired with songs like "Without Me" and "You Should Be Sad", touching on everything from her abusive relationships, to her sexuality, to learning how to love herself.
Ever since her debut with the EP "Room 93" Halsey has released engaging music for her young audience to relate to. I have also fallen victim to this, closely relating to the songs "929" and "You Should Be Sad". The former is a reflection on her own life experiences, detailing significant moments of her life such as giving up smoking.The latter is one of more successful songs on the album, currently sitting at #29 on the Billboard Hot 100. It focuses on a toxic relationship with lyrics "Cause you're not half the man you think that you are and you can't fill the hole inside of you with money, drugs, and cars." . 
Fans speculate that "You Should Be Sad" is about her relationship with American rapper, G-Eazy. Halsey also hints at her relationship with G-Eazy in the song "Without Me". Lyrics such as "I say I'd catch you if you fall, and if they laugh then f–k 'em all, and then I got you off your knees and put you right back on your feet just so you can take advantage of me." shows her focus on the abusive relationship. While little has been confirmed, Halsey implies drug abuse, cheating, and verbal conflict within their relationship. The singer commented "I see y'all in the comments and I know you think you're funny. Cause you're at home on your iPhone and I'm not a real human being to you. I hope to God you never have to experience an abusive relationship. And if you do, I hope the world is kinder to you than you are to me," on her own Instagram post responding to comments about G-Eazy. 
A similar incident arose during the Miami pre-2020 Super Bowl performance where a fan had tormented the singer by screaming her former boyfriend's name which caused her to breakdown. The event was caught on video and quickly went viral, showing the singer yelling at the fan. "If you say G-Eazy one more f—ing time I will kick you out of this party, I will kick your f—ing a– outside this party. Test me. F—ing test me. You wanna get out of the crowd? You're not going to disrespect me like that at my own f—ing show." The incident caused a clash between fans on how she acted, some believing that she acted out of line and others believing she was in the right due to their abusive past.
In an interview with Apple Music, she speaks about her relationship with the rapper, but also touches on much more. "This whole album isn't about Gerald, a lot of it is a reconnaissance of things I never got to work through because I was 19 and I was Halsey. I didn't have the time for self-care because I had to be composed. And I got too composed– That was part of the problem."
There are plenty of other gems hidden in the album, my personal favorites being "Still Learning" and "Alanis' Interlude", both of them differing incredibly. A unique aspect of "Manic" is that each song is completely different, a mixture of different sounds, emotions, and genre. "Still Learning" is a softer song, focusing on love and loving oneself before anyone else. "Alanis' Interlude" is pop and has a steady beat. It features the singer, Alanis Morisette and focuses on sexuality and identity with lyrics such as "Cause he is, she is her, and her and he are love, and I have never felt the difference."
The "clementine" singer has changed her sound with every album and "Manic" is no exception. From the moody, electro-pop sound of "Badlands" to the Shakespeare inspired "Hopeless Fountain Kingdom" her newest addition brings more to the table with poetic emotion. It fits in perfectly with her other work and despite the conflicting sounds, comes together beautifully.
RATING: 10/10
About the Writer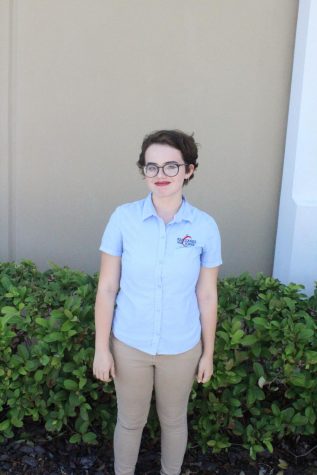 Megan Walsh, Politics Editor
Megan Walsh is a senior at Four Corners High School. This is her fourth year in journalism, and second year as a copy editor for the staff. Her interests...