10 Things To Do In Quarantine
Ways To Stay Entertained During Official 'Stay-At-Home' Order
As COVID-19 continues to spread in the United States with over 400,000 cases as of April 8th; practicing social distancing is important to stop the spread of the virus. A stay-at-home order was recently placed in Florida, and is set to last through April 30th.
This has left many people who are stuck at home in complete boredom, with nothing to do but stare at their cellphones all day. However, there are more things to do at home than you may think.
1) Keep a Quarantine Diary
Currently, we are living through a historic time period that will be looked back on and studied by students, scientists, and so many others in the future. Keeping a diary about your everyday experiences as a person living through the COVID-19 global pandemic is a way that you can document this time period for yourself and others to look back on in the future. There are so many creative ways you can do so, such as writing it in a journal, making video diaries, and art.
2) Learn How to Bake
With so much free time on your hands, baking is a fun and engaging skill that can keep you busy for hours. Some would be surprised at the amount of ingredients that they have in their household that they can utilize for baking. Here are a few easy baking websites to get started. https://www.mybakingaddiction.com/ https://www.myrecipes.com/cooking-method/baking-recipes/beginner-baking-recipes https://www.bakingmad.com/
3) Deep Clean Your Bedroom
Having a clean bedroom can be essential during a time where you are spending so much time inside of it. According to psychologists, having a messy bedroom can correlate to depression, while a tidy bedroom correlates to higher levels of productivity and overall happiness. Getting rid of the junk you do not need, cleaning the surfaces of furniture, and cleaning out your closet are just a few ways to start.
4) Look Through Old Photos, Home Videos, etc.
Looking through old photo albums and home videos is a great way to engage your whole family. Many people tend to forget that they have things like old photo albums and home videos due to new technology. However, it can be a good way to put down your cellphone for a bit and spend time with your family.
5) Make TikToks
There are so many different kinds of TikToks to create and post on the app, appealing to many different audiences. Additionally, you can submit your TikToks for a chance to be featured in The Coyote Chronicle's Tiktok diaries, which can be found on our home page.
6) Have a Movie Night Using Netflix Party
Netflix party is a chrome extension that allows you to watch shows and movies with your friends virtually. The content will play simultaneously for everyone watching, and there is a chat that everyone can use to talk in. Turn off the lights, make some popcorn, and get ready for a virtual movie night. https://chrome.google.com/webstore/detail/netflix-party/oocalimimngaihdkbihfgmpkcpnmlaoa
7) Self-Care
Many people do not have time to regularly practice self-care due to busy schedules of work, school, sports, etc. With an official stay at home order in place, now is the time to practice self-care regularly. Depending on the person, self-care can be anything from putting on a face mask, exercising, eating healthy, and so much more.
8) The Bored Button
The Bored Button is a virtual red button that brings you to a different interactive website every time you press on it. https://www.boredbutton.com
9) Work Out Stressed out about COVID-19?
According to the Anxiety and Depression Association of America, physical exercise is linked to reducing stress. There are countless at-home workout videos that you can find on YouTube that can keep you fit and active at home.
10) Create Art
Creating art is not only a way to pass time by, but additionally a way to express yourself. If you do not have any art materials at home, drawing using a pencil and paper can still be a fun way to utilize your time. If you are not sure where to start, there are plenty of tutorials on websites such as YouTube for beginners.
For more information on COVID-19 please visit https://floridahealthcovid19.gov
About the Contributors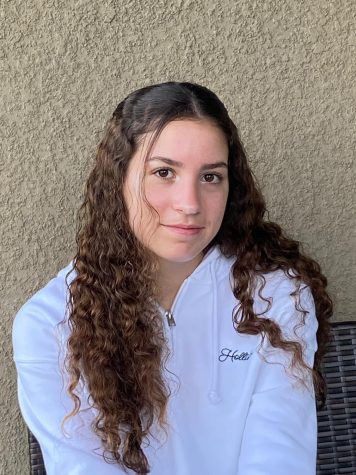 Gianna Stathakis, Student Life Editor
Gianna Stathakis is a sophomore at Four Corners High School. This is her third year on the newspaper staff, and her fourth year involved in journalism....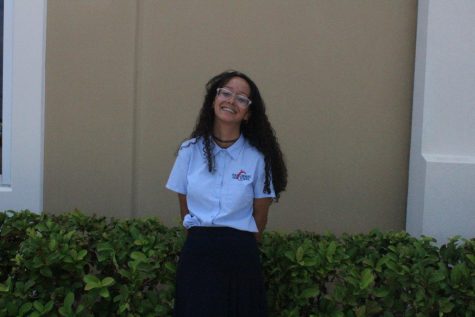 Victoria Filippi, Editor in Chief
Victoria Filippi is a senior at Four Corners High School and this is her fourth year on staff but fifth year working in publications. Her interests include...