Halloween During a Pandemic
Can Halloween truly be cancelled?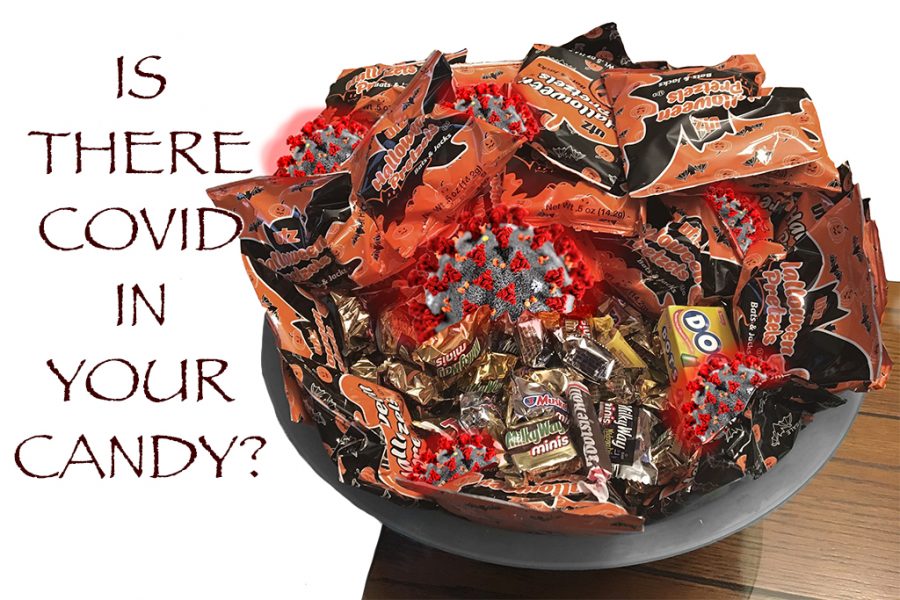 Halloween 2020 was a day that many Halloween enthusiasts were certainly excited for. With the holiday falling on a Saturday, and the sight of a rare blue moon, it was expected to be a night to remember- but after the blow of the COVID-19 pandemic, this Halloween will be remembered for a much different reason.
Can you really cancel Halloween?
On Halloween, large numbers of children- and even teenagers- reach into the same candy bucket, spreading any germs that might've been on their hands. With the highly contagious coronavirus' cases constantly increasing, the holiday that is usually so much fun has transformed into a nightmare for many parents. The families still willing to go trick-or-treating are left with a big question: can you really cancel Halloween?
The CDC has separated Halloween activities into three different categories, based on their risk levels. Low risk activities include things like pumpkin carving, virtual costume contests, movie nights, and Halloween themed scavenger hunts. Moderate risk activities include one way trick or treating (individually wrapped goody-bags are set out for families to grab and go while social distancing), a small social distanced costume party, visiting pumpkin patches or orchards, and outdoor haunted forests. High risk activities consist of traditional trick-or-treating, trunk-or-treats, crowded parties, indoor haunted houses, etc.
"Many traditional Halloween activities can be high-risk for spreading viruses," the CDC says on their official website. "There are several safer, alternative ways to participate in Halloween."
Despite the warnings of the CDC, it is technically up to families and communities regarding how they want to celebrate the holiday. Many people are deciding whether it's safe to go trick-or-treating based on the COVID-19 statistics in their area. There is even a website called Halloween 2020 that allows you to select your county on an interactive map, which will show you the updated COVID-19 statistics where you live.
"I have a little brother who's still in elementary school, and my family decided that like many other families, none of us are going to trick-or-treat because the COVID cases are so high," sophomore Alia White says. "I always take him, and the fact that Halloween looks so different this year is just so weird to me."
The communities and neighborhoods that are participating in trick-or-treating are taking precautions, such as wearing masks and social distancing from others. Some houses that are giving out candy are leaving out individually wrapped goody-bags to minimize contact. Even with these precautions, people still feel that trick-or-treating simply isn't a good idea.
"Even with the trick-or-treating precautions, I still don't think it's a good idea," White says. "I mean, you have no idea who has touched that candy. Honestly, just staying home this year seems like the safest and smartest option."
Even though it is highly recommended by health professionals and the CDC to stay home and not trick-or-treat, it isn't illegal for people to go around to their neighbors' doors and attempt to trick-or-treat. But a good amount of houses aren't giving out candy, and most likely will not answer the door.
"You may want to consider skipping trick-or-treating this year all together or start some new traditions," the Osceola County Sheriff's Office says, on their official website. "But, if your family is deciding to trick-or-treat, you will have to do things a bit differently this year."
About the Writer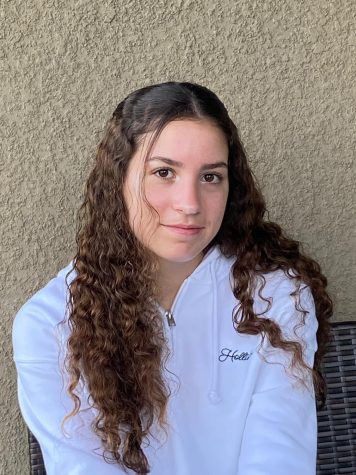 Gianna Stathakis, Student Life Editor
Gianna Stathakis is a sophomore at Four Corners High School. This is her third year on the newspaper staff, and her fourth year involved in journalism....