A Covid Christmas
With a global pandemic from Covid-19 and families that are going to get together for Christmas, there are some ways to keep it safe during the holidays.
At least 129 new coronavirus deaths and 11,335 new cases were reported in Florida on Dec. 10. Over the past week, there has been an average of 9,381 cases per day, an increase of 39 percent from the average two weeks earlier, it is expected to resume this rate or even higher during the upcoming holidays. With a global pandemic from Covid-19 and families that are going to get together for Christmas, there are some ways to keep it safe during the holidays.
"Christmas is a very big holiday in my family they travel from all different states for everyone can get together, however unfortunately the family members in different states will not be flying down to Florida this year due to covid-19. My family members who are in Florida will be gathering on Christmas eve for a BBQ outside with social distancing, however on Christmas day it will just be my household celebrating." Stated 11th grader Kellen Keane.
There are ways to help prevent spreading and catching the coronavirus like washing your hands often with soap and water for at least 20 seconds, especially after being in a public place, or after blowing your nose, coughing, or sneezing. If soap and water are not readily available, use a hand sanitizer with at least 60% alcohol. Avoid touching your eyes, nose, and mouth with unwashed hands.
"Christmas is going to feel normal this year as I usually just do Christmas with my household family plus my grandma, the only difference is that we will not be going out and eating out like we do sometimes we will be cooking and eating from home. I feel like it will be safe, as the only thing risky is the food that we got to buy to cook on Christmas, but I feel safe for this Christmas and it's going to be fun." Stated 7th grader Meghan VanGilder.
Cover your mouth and nose with a cloth face cover when around others and when you must go out in public, such as to a grocery store. The cloth face cover is meant to protect other people in case you are infected. However, do not place cloth face coverings on young children under age 2, anyone who has trouble breathing, or is unconscious, incapacitated or otherwise unable to remove the mask without assistance. Continue to keep about 6 feet between yourself and others. The cloth face cover is not a substitute for social distancing.
"This Christmas I will spending at my cousins house if everything goes to plan, I have not been able to go over there a lot due to COVID-19, but our parents agreed Christmas will be the day we could all hang out and have fun. We are going to exchange presents and play volleyball in the backyard on Christmas day. We will be wearing a mask; however, it will be the day we let loose a little and make it feel like a normal amazing Christmas." Stated 9th grader Hailey Beach.
With covid-19 still rapidly spreading and this global pandemic families are trying to find ways to spend the holidays together, but it is hard to tell if it would be worth it with the outcomes. The COVID-19 pandemic has been stressful and isolating for many people. Gatherings during the upcoming holidays can be an opportunity to reconnect with family and friends, however with holiday season consider how your holiday plans can be modified to reduce the spread of COVID-19 to keep your friends, families, and communities healthy and safe.
"Celebrating virtually or with members of your own household (who are consistently taking measures to reduce the spread of COVID-19) poses the lowest risk for spread. Your household is anyone who currently lives and shares common spaces in your housing unit (such as your house or apartment). This can include family members, as well as roommates or people who are unrelated to you. People who do not currently live in your housing unit, such as college students who are returning home from school for the holidays, should be considered part of different households. In-person gatherings that bring together family members or friends from different households, including college students returning home, pose varying levels of risk." Stated CDC.
About the Writer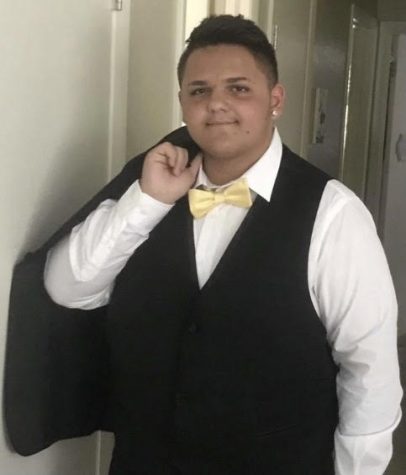 Nick Beri, Writer
Nick Beri is a junior at Four Corners High School and this is his second year working in publications but his first year on staff. Nick enjoys communicating...