Xbox Series X Restock
Latest Console Is Scarce On Shelves Since Release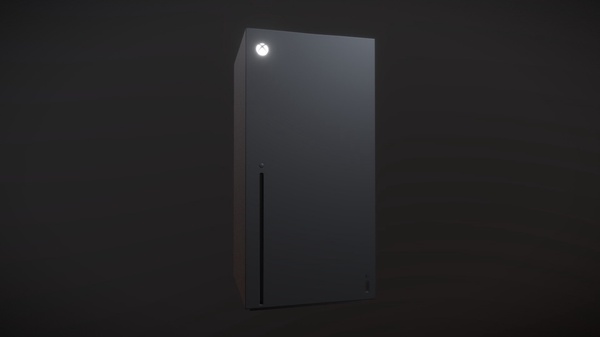 Four months since making their debut on the market, the Xbox Series X and Xbox Series S continue to remain hard to come by for gamers. Last week, Microsoft acknowledged supplies of its next-gen consoles were likely to remain limited at least until the summer, although Microsoft insisted it was "working tirelessly with our manufacturing and retail partners to replenish Xbox hardware as quickly as possible." 
Xbox Series X is Microsoft's new flagship, as its most powerful console with over 12TF GPU performance and a custom SSD. It boasts up to 4K resolution and 120 FPS, full backward compatibility across four generations, and ray-tracing support. 
"I am going to buy the Xbox Series X, I had tried buying it already on Amazon as soon as pre-order was available but it had cleared within minutes. I have been checking daily for restock updates but so far, I could not find anything. I do have high expectations for this new Xbox and am excited to be getting it when it restocks." junior, Jonathan Polohronakis said. 
The Xbox Series X and Series S are now sold out on Amazon after being available in limited numbers from selected sellers last week. Both versions of the console are marked as "currently unavailable" on the Amazon website, along with a message reading: "We don't know when or if this item will be back in stock.". 
"I'm going to be buying the Xbox series S when it restocks, when I went to Walmart they were out of stock and when I asked the employee when it is going to restock, they said they were unsure and told me to keep a watch on the website to see when it restocks. I check occasionally and it just says out of stock so I'm just waiting now. I do have high expectations for the Xbox series S even though it is not the X." junior, Zander Richardson said. 
Walmart released a limited amount of the Xbox Series X and Series S, but the latest restock quickly sold out and both consoles are now listed as unavailable on the retailer's website. Gamers wanting to keep up with the latest stock updates from the retailer can do so by signing up at Walmart's website. 
"I'm getting the Series X, I'm just waiting for it to come back out. I went to Best Buy to try and buy it but they were out of stock, so I tried amazon, but it was the same thing. I have been checking constantly for a restock but I am not getting any luck and I am impatient and cannot wait to get it. I have high hopes for the gen Xbox and am confident it is going to be amazing." junior, Steven Hipp said.  
Seeking out where to buy Xbox Series X and Xbox Series S remains an annoying task. Not only is locating a retailer that has the consoles in stock difficult, U.S. Xbox Series X/s restocks seem a little slow, but gamers press on regardless to check the major U.S. retailers for Xbox Series X and Series S restocks daily,