Colorado Grocery Store Shooting
A Colorado Shooting Brings Attention To Gun Control Awareness in America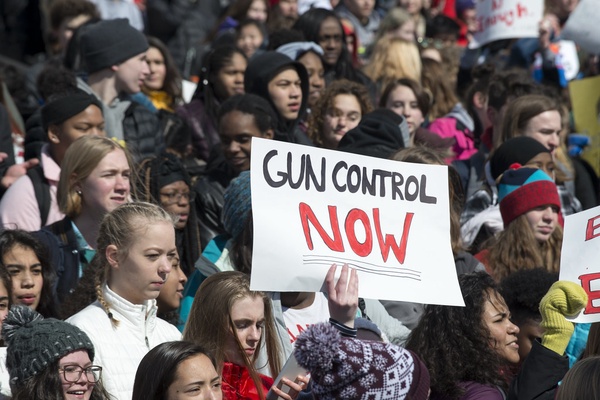 Several people were killed during the Colorado shooting that took place in a Colorado supermarket on March 22, 2021. Ten people were died, including an on-duty police officer. Incidents such as this one, seem to be reoccurring in the country. Gun control and mass shootings have become an issue in America.  
Shots were fired in the afternoon at a King Soopers store in Boulder, Colorado. Multiple witnesses at the scene dialed 911 and described the suspect. Many of the callers were hiding inside of the store when the suspect opened fired in the parking lot, shooting and killing an elderly man. Law enforcement and ambulances arrived at the scene. The suspect began firing shots at law enforcement for several minutes before a SWAT team responded.  
An officer witnessed the suspect walking backwards toward the SWAT team to be taken into custody around 3:30 p.m. The suspect was identified as Ahmad Al Aliwi Alissa. When authorities searched his residence, they reported other weapons being present.  
Alissa was shot in the leg during some point that day, but it is unknown by who. He was sent to the hospital to be treated before being taken to county jail.  
The 21 year old suspect had posted on Facebook that he was paranoid that his phone was being hacked. He has acted inappropriately on social media. Other posts on his account made it clear that he was homophobic. He had previously made several homophobic remarks on his Facebook.  
Alissa comes from an immigrant family, who immigrated from Syria about 2 decades ago. After arriving in America, they eventually were able to purchase a seven-bedroom house in the suburbs. They owned successful restaurants and the children attended good schools in the area. They came off as being hard working and successful in the eyes of others. But some members of the family have gotten in trouble with law. The police have had to arrive to their residence after neighbors complaining about noise coming from their house, toddlers running around the street unsupervised, and cars making loud noises in their driveway.  
It has been mentioned that he may have been suffering from mental illness. He had been paranoid throughout his life that he was being followed or chased. His family claims that they never suspected that he was capable of doing such a thing. They never thought that he would ever kill either. His family was even unaware that he carried any weapons, including the firearm used during the shooting.  
Alissa's reason for coming to the King Soopers supermarket that day is unknown. His sister-in-law claims that she seen him "playing with a gun" that looked like a machine gun 2 days prior of the shooting. He was also found guilty of third-degree assault in 2018.  
Alissa has been charged with 10 counts of murder in the first-degree and one charge of attempted murder. His motive for the shooting is unknown and a long investigation is in progress. Alissa is believed to be the only perpetrator.  
The names and ages of the 10 people who were killed during the shooting have been released. The ages range from early twenties to mid-sixties. The people include: Jody Waters, Lynn Murray, Kevin Mahoney, Officer Eric Talley, Teri Leiker, Suzanne Fountain, Tralona Bartkowiak, Rikki Olds, Neven Stanisic, and Denny Strong. 
Officer Eric Talley was one of the first officers to arrive at the scene. The suspect began shooting at him and the other officers that accompanied him. Talley suffered from a gunshot wound to the head and unfortunately passed away. He left behind 7 children and was honored to protect and serve the community. 25-year-old, Rikki Olds was a manager at the grocery store who was also killed. Many of the other victims were either graduates or parents of graduates from the local high school, Fairview High School.  
"It is not fair to the people who die, such as the store manager and the police officer, who just innocently doing their jobs. Now they are dead because just anyone can get away with carrying a gun," says freshman, Olivia Lynch. 
The Colorado shooting happened less than a week after several shootings in Atlanta that left 8 people dead. America has reoccurring incidents that involve gun violence and mass shootings. After these shootings take place and thousands of innocent lives are lost, many Americans argue that something must be done to prevent these incidents from happening again.  
"I do not feel like everyone should be able to carry a gun around. I think that Colorado should have a stricter law to keep things like these shootings from happening," Lynch says.  
About the Writer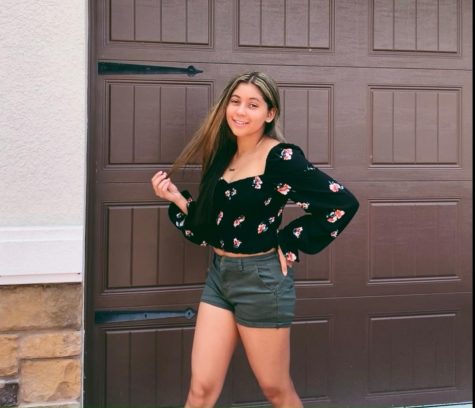 Janelle Doiley, Writer
Janelle is a Junior at Four Corners Upper School and this is her first year on staff. Janelle plays softball and basketball likes to watch baseball games...