College Preparation Season
Juniors and Seniors Prepare For Their Upcoming Years

With the 2020-2021 school year coming to an end, upperclassmen prepare for the next chapter of their lives. Most seniors have come to a decision on what they plan to do, while some juniors have the rest of this year to decide.  
Some students will be staying local, while others will go out of state to attend school.  Some local options include The University of Central Florida, Valencia College, Full Sail University, and Johnson University.   
UCF vs. Valencia 
The University of Central Florida has a main campus size of 1,415 acres, which is located in Orlando. Valencia has a total of 7 campus locations. 4 of them are in Orlando, 2 in Kissimmee, and 1 in Winter Park.  
With an acceptance rate of 44%, The University of Central Florida' cost for in state tuition is $6,368. Valencia College's in state tuition cost is $2,474. Valencia is ranked #6 in Florida Community Colleges, while UCF is ranked #87 in National Universities and #5 in Florida Colleges.  
UCF ultimately is a bigger school than Valencia, with roughly 68,475 students enrolled in total, compared to the 46,521 at Valencia.  
Although Valencia is the more affordable option, the community college has a unique  partnership. DirectConnect ™ is an agreement that provides students with the opportunity to work with UCF to obtain a bachelor's degree. This grants Valencia students a guaranteed admission to UCF.  
For students, choosing the school that they will attend comes down to which option is best for them educationally, as well as financially. 
"My plans are to attend Valencia for the first 2 years of college, then transfer right into The University of Central Florida. From there I will study and earn a degree in mechanical engineering," senior, Kyle Harpal said.
Room for Adjustments 
Some students are not certain as to what specific profession they would like to get into once they obtain their degree. It is common for students to want to change their major, which is completely possible to do without affecting their graduation plan. They are allowed to adjust their courses and major in college, especially during the first couple of years. 
"With the degree in mechanical engineering, I will try to build onto a career in petroleum engineering and obtain a bachelor's or master's degree, depending on where in the field I would want to work in. I am still deciding on that," Harpal says. 
The Beginning of a New Chapter 
As the end of the end of the 2020-2021 school year comes to an end, seniors finish their final months receiving an education at Four Corners and prepare for a new chapter in their lives.  
"I'm pretty excited to graduate, but I know that when the time comes, I am going to have some bittersweet moments. I have been a student at Four Corners since the sixth grade and have been attending it since it has been made. I grew up here and made a lot of memories and friends throughout these past 6 years, and to see it all come to an end is pretty sad," Harpal said. 
It is especially difficult emotionally for the students that have attended Four Corners for a majority of their learning years to graduate. 
"It is crazy how time flies and one moment could be the end of something. But at the same time, this is also the start of a new life with many opportunities," Harpal continued.  
The Class of 2022 
Juniors prepare for their senior year next year and begin planning for their futures. Some already have an idea on what they plan to do, while others have yet to decide. They have some time to figure out what they would like to do and have several options.  
"Although I still have a year to think more seriously on what I want to do, I am in the final stretches of high school. So at this point, I have to seriously take my future into consideration," Junior, Blayze Figueroa, says. 
Juniors enjoy the remainder of the 2020-2021 school year, while hoping that their senior year will run smoothly and successfully.  
"I will go to college and see how I like it. I am going to try and make next year the best year that it can be."  Junior, Laney Tosh said. 
About the Writer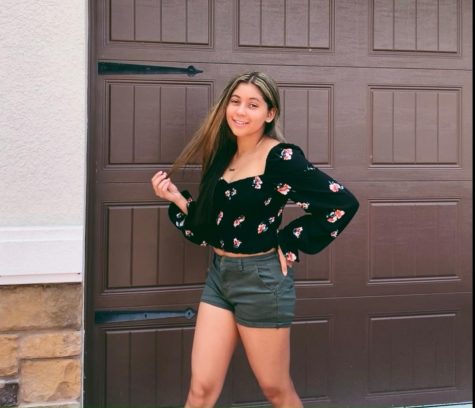 Janelle Doiley, Writer
Janelle is a Junior at Four Corners Upper School and this is her first year on staff. Janelle plays softball and basketball likes to watch baseball games...