Top 5 Most Listened to Artists at FCUS
Most Listened to Artists at FCUS: A Top Five List of Four Corners Most Popular Musicians
Students here at FCUS and music are two peas in a pod. No matter where you are on campus, you are going to find at least one of your alumni with earbuds in listening to a song they enjoy a bit more than the class they currently have.  According to a poll of 230 students, Four Corners top five most listened to artists in order are: 
Bad Bunny
Benito Antonio Martínez Ocasio, better known by his stage name Bad Bunny, is a 28-year-old reggaeton singer from Almirante Sur, Puerto Rico. His music career can be traced back to the start of 2016 and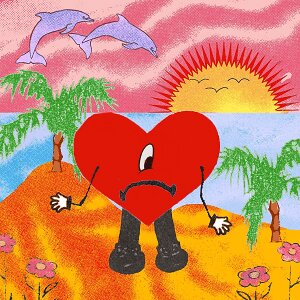 only a year later he became an international super star. It is no wonder students enjoy his music so much, being that he has five studio albums and has collaborated with artists such as Cardi B, Dua Lipa, ROSALÍA, and Drake. He has had 5 of his songs hit number 1 on Billboard Hot 100. Bad Bunny also takes a lot of pride in where he is from, and his lyrics are as Puerto Rican as it gets. His most popular songs include "Tití Me Preguntó", "Yo Perreo Sola", and "Si Veo a Tu Mamá". "When I feel down, his lyrics bring my mood up. His vibe just makes you be in a good mood," says Sophomore Salome Guanin.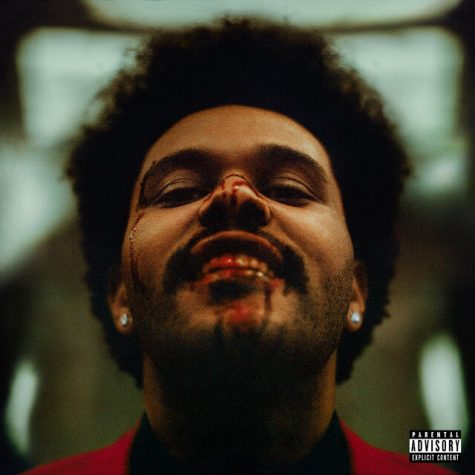 The Weeknd 
Abel Tesfaye, known professionally as The Weeknd, is a 32-year-old pop sensation hailing from Ontario, Canada. His career first began in December 2010 when he dropped three singles, "What You Need", "Loft Music" and "The Morning", on YouTube under the anonymous alias "xoxxxoooxo". The tracks would garner a fair bit of traction online, with rapper Drake posting the trio of singles to his OVO blog, giving Tesfaye further exposure. He'd continue to drop singles for a few months after his debut under different psuedynonyms until the release of his critically-acclaimed first body of work "House of Balloons" the following year, where he'd solidfy his stage name as The Weeknd, which he says came from when he "left one weekend and never came home". Since then, Tesfaye has exploded into stardom, with all five of his studio albums debuting top 2 on the Billboard Hot 200 (with five of them hitting number 1), 6 chart-topping songs such as "The Hills" and "Can't Feel My Face", collaborations with notable artists such as Kanye West, Lana Del Rey, Ariana Grande, and ROSALÍA, 4 Grammy's as well as having his hit single, "Blinding Lights", set the milestone for longest-charting song of all time. It seems like nobody can get enough of The Weeknd, especially FCUS. "My favorite thing about the Weeknd is that he creates dark and dramatic stories along with his cinematic visuals and characters," Junior Sacadi Powell claims.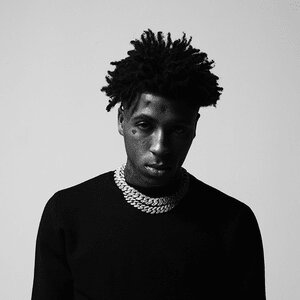 NBA Young Boy 
Kentrell DeSean Gaulden, also known as NBA Young Boy, is a 22-year-old rapper from Baton Rouge, Los Angeles. His first mixtape, Life Before Fame, debuted in 2015. After this he dropped three releases all entitled Mind of a Menace. Kentrell's young attitude attracts audiences across the nation, including those at FCUS. He has a total of 7 number ones on Billboard's Top R&B/Hip-Hop Albums chart and can only earn more from there. A portion of popular Young Boy songs are "Right Foot Creep", "Bandit", and "Late to Da Party". Some artists Gaulden has collaborated with are Future, Lil Baby, Snoop Dogg, and Kevin Gates. An anonymous student states "His lyrics are inspiring, and his music has such a good rhythm and beat to it".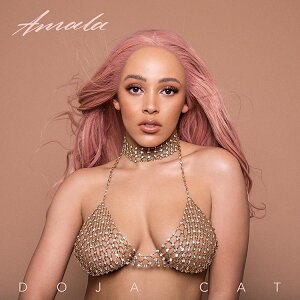 Doja Cat 
Amala Ratna Zandile Dlamini, known most notably as Doja Cat, is a 26-year-old singer and rapper from Tarzana, Los Angeles. Doja began her music career on SoundCloud back in 2012 and released her first debut single "So High" in 2014. She gained extreme traction from the song "MOOO!" which launched her into stardom. Amala has garnered a total of 6 top 10 hits on Billboards Hot 100 and her song "Say So" featuring Nicki Minaj is currently her only song that has hit number one. Artists Doja has collaborated with include Nicki Minaj, Ariana Grande, Megan Thee Stallion, and The Weeknd. Her most popular songs are "Say So", "Kiss Me More", "Get Into It (Yuh)" and "Streets". Doja Cat's comedic personality and beauty lures listeners from FCUS in and absolutely no one is complaining.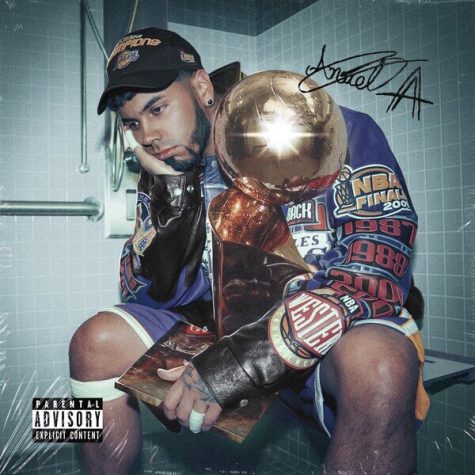 Anuel AA 
29-year-old rapper Anuel AA is a notorious figure in the Latin rap scene, known for both his extensive legal history and infectious reggaeton tunes. Born Emmanuel Gazmey Santiago in 1992, he was raised in Carolina, Puerto Rico to Jose Gazmey and Nilda Santiago. His upbringing was rather rough, as he faced discrimination from his peers due to his mixed-race and his father losing his job as vice president of Sony Music Entertaiment's A&R department in Puerto Rico, leading him to turn to the streets for comfort. He began publishing music in 2010 after being inspired by both his idolization of rapper Tupac and his father's roots in music. His work would pay off when his music would land on the desk of rapper Rick Ross, who, after being impressed with his work, signed him under the Latin division of his label, Maybach Music Group, in 2015. The following year, he'd drop his first major-label mixtape, "Real Hasta La Muerte", to critical acclaim. His career was put to a halt (or so he thought) after he was incarcerated in April of that same year for three counts of illegal possession of a firearm. His popularity would grow substantially as he was behind bars. He spent his sentence recording his debut studio album, and, upon his release, released "Real Hasta la Muerte" (which shares a name with his mixtape) on July 17, 2018, solidifying himself as a force to be reckoned with in the Latin sphere. Since then, he's had notable collaborations with problematic rapper 6ix9ine on their song "BEBE", Bad Bunny on "Hasta Dios Me Diga", as well as the late Juice WRLD on the Rvssian-assisted "No Me Ame" and expanded his music into the realms of sports.