Operation Christmas
What is Operation Christmas Child and why is it so important?
Operation Christmas Child is a project by Samaritan's Purse, an international relief organization. They collect shoeboxes with gifts filled with entertaining toys, school supplies and hygiene items.  
"I am going to start this year, I have always wanted to do it, but I wanted my kids to be part of the process. That's why I'm going to start this year (Operation Christmas Child)" Spanish Teacher Krytzia Ramírez said.  
Their purpose is to distribute the shoeboxes to children in need all around the world to demonstrate God's love in a practical way. The filled shoeboxes are frequently the first gift any of these kids have ever received.  
 "It's importance it's to create awareness about Christmas. That the spirit of Christmas is to share with each other." Ramírez said, "And it is a good opportunity for my children to learn to value what they have and to share their blessings with others." 
Dave and Jill Cooke started the program in the United Kingdom in 1990. After three years of the program going, the Wales-based shoebox gift project partner with Samaritan's Purse to develop a partnership that will allow them to share 20 years of experience in relief and humanitarian work with the project and increase its impact to reach more than 28,000 kids that year. 
"Operation Christmas Child, the world's largest Christmas of its kind, has collected and delivered more than 198 million shoebox gifts to children in more than 170 countries and territories." The Operation Christmas Child's Website said. 
Operation Christmas Child has locations all over the world starting with Australia, Austria, Canada, Finland, Germany, New Zealand, South Korea, Spain, Switzerland, United Kingdom, and the United States. The filled shoeboxes are transported to these countries by trucks, planes and ships 
"After collecting 10.5 million shoeboxes globally in 2021, Operation Christmas Child hopes to collect enough shoeboxes to reach 11 million children," Operation Christmas Child said, "Over 498,000 volunteers worldwide- nearly 200,000 of those in the U.S- are involved in collecting shipping and distributing shoebox gifts." 
Some suggestions to include in the shoebox gift are toys like a doll or a foam ball, stuffed animal, small musical instrument. Some personal Care items like a hairbrush, toothbrush, washcloth, stick deodorant, blankets. For school supplies it can be things like pencils, colored pencils, erasers, notebooks. For Clothing it can include things like shirts and pants, underwear, socks.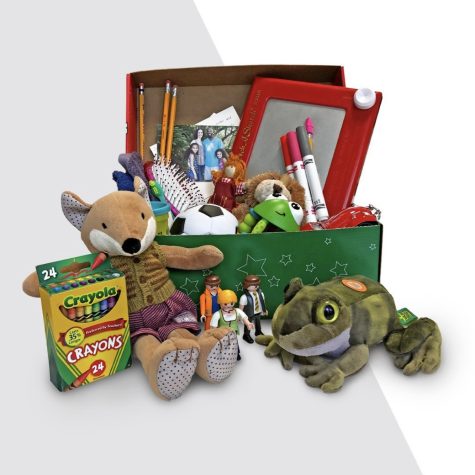 "We are going to put school supplies, we are going to put some toys, basic necessities so that all the child's areas are covered in some way" Ramírez said 
Somethings you cannot bring is anything that has liquid in the inside, for example liquid lip gloss, liquid glue, rubber balls with liquid filling. No food is allowed, no candy or gum. Any type of medication or vitamin, no toothpaste. No razors, aerosol cans, glass or breakable items, used clothing or toys.  
"My family and I enjoy being able to help and make children in need happy, just by sending the shoebox gift." Junior, Omarys Tejeda said 
These are the steps of how to pack a shoebox. Step 1: Find a Shoebox, can use own or order one on their website. Step 2: Get the Label, go to the official website to verify which label is for you an adhesive or printable label. Once you have chosen, utilize the label to indicate on your shoebox whether the shoebox was packed for a boy or girl and the age category: 2-4, 5-9, or 10-14. Step 3: Fill the shoebox with the gifts bought. Step 4: Donate $10 per shoebox, it covers shipping and other projects cost. Step 5: Drop off your shoebox gift to a local drop-off location during the National Collection Week, Nov 14-21, 2022. But you can still bring your filled shoebox to one of their eight processing centers through mid-December. (Boone, North Carolina; Charlotte, North Carolina; Dallas; Baltimore; Atlanta; Denver; Fullerton, California; and Chicago.) 
"I would tell others, because it helps to expand the program and reach other children who have never received a gift before." Tejeda said  
Leave a Comment
About the Contributor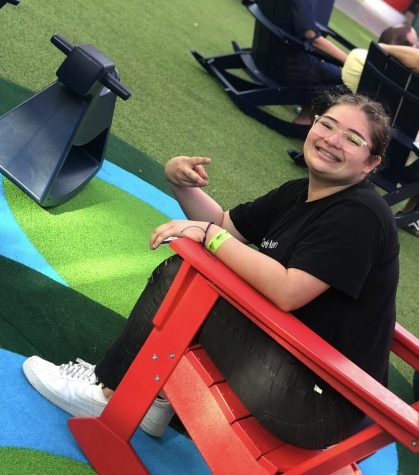 Karina Castillo, Writer
Karina Castillo is a Junior at Four Corners and this is her first year on staff. She was born and raised in Puerto Rico until she was 12 years old, to...