Talent Show
The talent varies between students, and they all want to show what they got.
The school's talent show has given student the chance to showcase their hidden talents and an opportunity to shine.
"I've already been in the talent show. I didn't win but still, it was time to come out of my comfort zone and show the world what I got," Senior  Arianna De Jesus said.
A school talent show can be a terrific way to display your students and help them better their confidence. It is a fun filled activity that is open to anyone from elementary school to high school.
"It helps people feel special, like they have a gift. It makes people feel like they really do have a chance to share their talent with the world," Senior Alexander Tillman said.
This can also be a way to put yourself out there if you are not a sociable person. It could help people express themselves. The experience is not for everyone; however, some people think it is memorable.
"Being in front of a crowd is a lot different than being in the crowd. This will help me realize that it is nothing to be afraid of, it's just like being in a concert like other artists in the world," Tillman said.
There is a wide range of talent among students from yoyo tricks to playing instruments, dancing, and singing. Activities like these help people share their interest and just have fun overall. This is one of the reasons Alexander chose to rap the song 'Enemies?' by nobigdyl, because he wanted everyone to have a good time.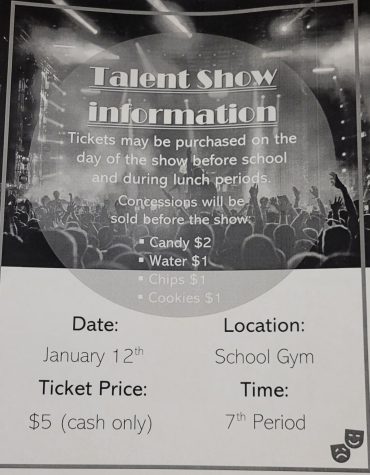 "People are mean to each other a lot, it could be because of their skin or their sexuality, and the reason I chose that song is to tell people that they should love each other more than hate each other," Tillman stated.
Though the talent show can be fun, it still has its fair share of rules. These rules are there to ensure a safe and appropriate experience for all the students participating. However, there was an incident  that took place at the talent  show that everyone has a different opinion on.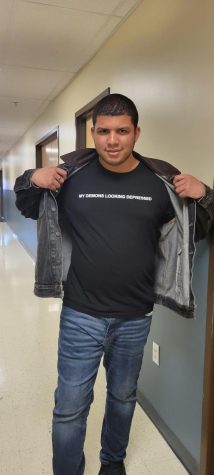 "I think it was the correct thing to take away the kid who did the backflip during the performances. I have heard different opinions from kids at school, but you know, if you want to do a backflip In front of everybody, just sign up for the talent show in the first place," judge and band teacher Jeremy Jones said.
Overseeing a talent show could be stressful for students and teachers, however it also gives the opportunity for teachers to learn more about their students and connect with them as well.
"I am a band teacher so I like to know who does what at the school in case I ever need help from anybody. It's good to know what kind of talents we have in this school; I think it's a good representation of what kids are into and how the arts are doing at your school. If you have kids who are really into the arts then you'll have talented kids," Jones stated.
Sometimes activities do not go according to plan and might require some improvisation. Though it is not expected, some students make the most of it and try not to stumble, like student Arianna De Jesus.  She performed a dance to the song 'Mic Drop' by BTS featuring Steve Aoki.
"I would've wanted to specify what soundtrack I was going to use because they messed up on the soundtrack and put the long version, but at the end of the day, we're only human," Arianna stated.
She was very familiar with said music, so she decided to audition for the talent show since she was confident that she knew most of the dances. She mentioned she had a phase where she felt she needed to learn all of the moves from the BTS music video.
"I've listened to that song for years, and I've known the choreography for years since I'm a huge fan of their music. I had that phase where every little detail mattered.  I did that dance since I was in middle school and I feel I practiced more at the talent show," Arianna said.
Some students are scared to put themselves out there and might need comforting words. There are many performers who would gladly motivate others and encourage them to get out of their comfort zone, not for others, but for themselves.
"One advice I would give is just yourself, do not let people take you for granted or tell you that you can't do something because you are too shy. Let people know that you aren't going to think about other people, what only matters is what you think about yourself," stated Tillman.