Joining Hands For Lives
FCUS students take part in a blood drive for a cause
April 27, 2023
OneBlood's Big Red Bus, a mobile blood donation center, visited FCUS in hopes of having students participate in saving lives. These hopes came true, with over 60 highschoolers signing up to donate their blood.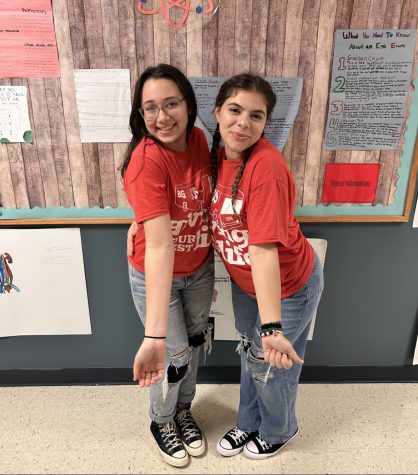 Sophomore Gianna La Verda stated, "Donating Blood, to me, is a very important and crucial thing in society and the health world. It's almost a personal experience to be able to help someone else in need."  
The Big Red Bus is staffed with trained professionals who made the blood donation process quick and easy. They helped provide an excellent platform for teenagers to get involved in this life-saving activity and create a positive impact on their community.  
When asked what donated blood could be used for, Big Red Bus staff member Sabrina Dotson explained, "There are surgeries that take place in hospitals where a patient could lose a lot of blood and blood transfusion procedures. In both situations the blood we take from people could be a big aid."  
Fainting during a blood drive is a rare occurrence that still happened to a few teenage donors at FCUS, the cause ranging from dehydration to anxiety. Many students who participated were anxious to say the least. Some students were afraid of the feeling after they lost a certain amount of blood, some were afraid of the pain a needle might cause.  
"I was hyper focused in my music, and everything went silent, then I woke up drenched in water. Turns out they splashed me with water to wake me up quickly and I had passed out due to fasting," claimed Senior Erin Foley. 
Since donating blood is a philanthropic act, it can evoke various emotions in individuals. For most students it was a source of pride and fulfillment to know they have contributed to saving someone's life, a sense of camaraderie with their peers, and for others it was a personal goal they've had for a while.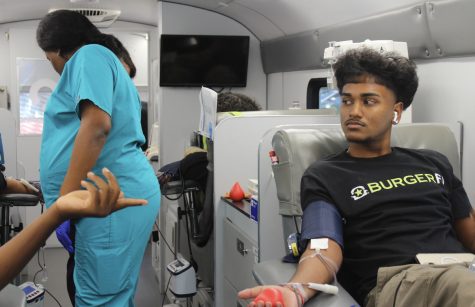 Senior Arianna DeJesus declared, "In middle school I had a friend who was diagnosed with leukemia, and when they passed away, I realized that blood transfusions were a treatment that helped them greatly. I am old enough to take the decision to donate blood in my own hands, and I'm glad that I did."