---
Like grah! Just like that Ice Spice is the next big thing making her way up to the top of the charts. 
Isis Naiga Gaston otherwise known as Ice spice, the 23-year-old American rapper from the Bronx blew up in 2022 after releasing her hit single titled "Munch," which immediately gained attention amongst a rather young audience. However, not all the attention she received was positive.  
Immediately after going viral Ice Spice was only seen as a joke to some, hence all the memes surrounding social media platforms like Instagram, TikTok, and Twitter around the release of Munch. Memes pertaining to Ice Spices appearance and music were spread around schools and even Lil Nas X got involved and dressed up as the rapper. 
"I saw a lot of memes about Ice Spices music and her herself and at first, I took her as a joke since I didn't know much about her," junior Salome Restrepo.  
On the other hand, many people claimed to be devoted fans of the rapper and her music even giving her the nickname Princess Diana that she later referenced in the lyrics of her later released songs. Some even say she is the new princess of rap. 
"Ice Spice suits the nickname Princess Diana because she embodies a lot of character attributes that matches up with 'People's Princess'. Princess Diana was the it-girl of her time, everyone loved her and that seems to be the case with Ice Spice," senior Sacadi Powell said.  
 Although Ice Spice is loved by many, she still received backlash owing to the fact that she allowed 16-year-old TikTok star Aya Tanjali who had just turned 16 three months prior to taking part in her music video Deli.  Fans were quick to react claiming that it was inappropriate to allow Aya to participate in the music video.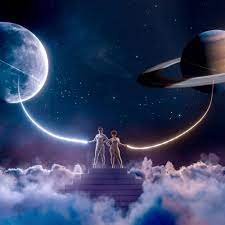 "Personally, I think it's controversial, I think the parents and Ice herself should have really thought how inappropriate it is to have Aya in a video like that. I would not say the full blame is on Ice Spice, but I would say that there could have been more security checks on the people in the music video," junior Claraliz Made said. 
 In addition to previously sitting pretty at #3 on Billboard's Hot 100, the hashtag #munch now has over 2 billion views on TikTok, with videos reiterating the song's lyrics "You thought I was feeling you?" as a trend. The hashtag #IceSpice has over 4 billion views. 
 "I really liked the song "Munch" because it was one of those songs on my TikTok for you page that I would hear once, and I would go on and on singing about it. I'm not surprised she made the billboard because she's a very good artist and she comes out with songs quickly," senior Chelsea Garcia said.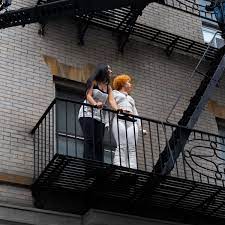 With that said some believe her music is not worth the attention claiming it is repetitive and not real music. Junior Godric Rivera explains why he is convinced her music is not worth the hype "Her music to me is just generic modern rap and it's repetitive to the point where listening to multiple songs gets tiring." 
 Despite all the backlash Ice Spice has received in just a brief period she has climbed to the top charts collaborating with popular artists like PinkPantheress, Taylor swift, and even the one and only Nicki Minaj to make music for the Barbie movie.  As well as amounting to 35 million monthly listeners on Spotify. 
 "In my opinion, after "Munch" Ice spice was wrongly accused of being overrated and not that good. Once she collaborated with other celebrities, she proved her haters wrong and became super-duper successful. Ice spice deserves all the recognition she is getting," sophomore Jessica Aguilar pointed out. 
 In the end, opinions on whether the young rapper Ice Spice is worthy of fame or not will always differ from person to person. She has some notable accomplishments, but in some cases, she might not appeal to everyone. 
"Ice Spices fame was deserved although I'm aware there are people who believe otherwise for whatever reason. Regardless you'll catch me listening to her songs frequently plus I just think she's got a cute look to her and she's a fun person," Made said.  
---