Up and Coming Clubs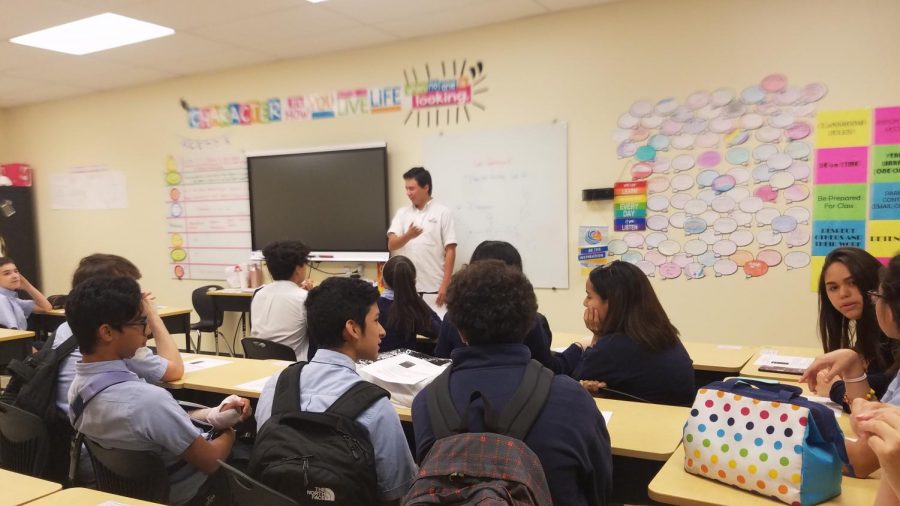 Breann Weachter, writer
October 8, 2018
Joining clubs is one way students interact with others who share similar interests as them. Future Business Leaders of America, French club, and Interact club are just a few that will take place this school year.
Future Business Leaders of America (FBLA) is one of the various clubs launching this year. The main goal of FBLA is to teach students about business careers and the qualifications they need before entering the workforce.
"I think it's important to have FBLA because it will really help advance our student body in terms of career choices. I feel like the students here don't really know much about their career options but with FBLA we can help show people about the careers in business" sophomore, Gracey Davis, stated.
The French club is also making its first appearance this year. Advised by Ms. Ashly Thomas, the club is focused on aspects of French culture including the holidays, the foods, and the language.
"I wanted to start this club because there was a lot of people who wanted to take the class, but they couldn't, and they still wanted to have some part of the French culture, history, or knowledge, this was able to give them the experience" Thomas said.
Opening the French club to the student body allows students to have the opportunity to gain knowledge that may help them in future careers.Taking the class can give students experience in working with others from that culture or how to best communicate with them.
"I think it will be positive because in the long run, jobs will hire you because you have this knowledge of French" 8th grade, Alia White, states.
Interact club will also take place for its second year running. Led by Senior President, Andrey Cuevas Andreev and Junior Vice President, Matthew Luu, the club engages student volunteers within and out of school.
"It opens up a lot of opportunities for students to interact with other companies, groups, and organizations that they typically wouldn't be able to meet with in the usual high school environment" Luu, stated.
Interact club gives students the opportunity to better the community and to get their volunteer hours while also helping others. Members such as senior, April Pineda state that joining and participating in service projects has its own benefits both personally and educationally.
"This club isn't just for getting your hours done or showing colleges you've helped people, but to also have a need to help people to benefit yourself" Pineda, stated. "Helping people could make you a better person whether you're going through obstacles in your life."
Furthermore, Interact club lets students meet with people in the community during service projects. Similar to FBLA, Interact club also allows students to work on their own skills prior to entering the working field.
"Between helping everyone get their volunteer hours, it's also great for people to get a feel of what it's like on the outside" Andreev explained. "I mean seeing the area, community, and it's sort of like a job where you get some experience of helping out and 'working'."