Quavo's first solo project fails to impress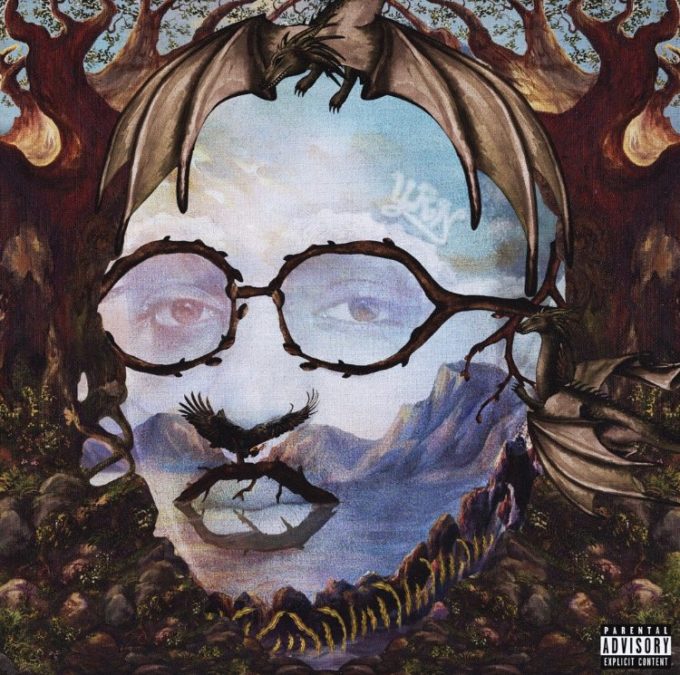 After years of speculation and fan theories of leaving the Migos group, Quavo has finally released his first solo studio album titled, 'QUAVO HUNCHO'.
While Quavo has not left the Migos, as they are on tour with Drake until November, he is the first member of the group to have their own solo project released. After this drop, there is definitely more to come from the Atlanta native.
'QUAVO HUNCHO' starts with very strong and captivating tracks such as 'BIGGEST ALLEY OOP', 'HUNCHO DREAMS', and 'FLIP THE SWITCH'. These songs seemingly set the tone of the album early on by showing the variety Quavo has to offer throughout the run time. From shifts in flows to shifts in concepts, the first quarter delivers.
Catering to a mainstream audience is the goal and Quavo mostly accomplishes that mission. The tape has a little bit more substance upon further review than what is heard on first listen though. Under all the adlibs and drum heavy production, the Migos rapper touches on some surprising territories and may have cleared up some rumors regarding him and Nicki Minaj.
Social media is buzzing about lyrics on the track 'BIG BRO', that allegedly disses the late Lil Peep, who passed from an accidental overdose on November 15, 2017. Quavo raps "Think you poppin' Xanax bars, but its Fentanyl/ Think you're living life like rockstars but you're dead now".  Lil Peep's friend, British rapper Bexey, said in an Instagram video that Quavo needed to explain whether the lyrics are about Peep or not (which Quavo has since denied).
The track 'HUNCHO DREAMS' gives insight to the relationship between Quavo and Nicki Minaj, although they have never officially dated. The song is a confusing one to say the least, due to not being able to tell if he is praising Nicki or dissing her all in the same track.
"Nicki, do you love me?/Why you crying?/She don't wanna be a queen unless she got me/ She don't wanna be on scene unless we married." Quavo sings in the same melody as 'In My Feelings.
The album includes a star-studded roster of features from: 21 Savage, Drake, Saweetie, Cardi B, Madonna, Takeoff, Offset, Lil Baby, Travis Scott, Normani, Davido, and Kid Cudi.
Each feature brings something unique to every track as Quavo is able to effortlessly mesh with each artist through his ability to rap and flow melodically and reciprocate the same energy with the collaborators. To get Madonna to rap/sing over a trap beat produced by Murda Beatz and actually sound good, he must be doing something right.
After the first quarter however, things start to get shaky when songs start to sound like filler just to have more tracks on the track list. 'GO ALL THE WAY' is a song that is very perplexing as to why it was even made. It is the perfect example of the woes that loom over this album. With struggle bars like "Drop my top, cut the ceilin' off/ second bop, uh, knock it out/ lookin' like money now/ still go when the sun down", leaves people wondering what that even means and how it even correlates.
Another example comes in the form of "BUBBLE GUM" which is essentially another filler song talking about a woman who pops bubble gum while playing with her hair. Its as if during recording the rest of the project, Quavo seems to run out of quality material to speak on and just uses the first thing that comes to mind and tries to make it a hit when in reality it sounds messy and outright ridiculous.
"He's overrated, it feels like he spends 5 minutes on a verse" senior Joseph Moore says. "It also sounds like he puts the first sentence that pops in his head and uses that as a hook".
While 'QUAVO HUNCHO' hits the ground running; opening with strong tracks and entertaining concepts, it quickly loses steam as the quality of material falls off drastically and leaves the album with more than a few head scratching lyrics and ideas. Quavo should've opted for using quality over quantity, as less could've been more beneficial for the album. Even with some strong features and Quavo's creative ability to switch up his voice and flow on some tracks, it still isn't enough to make up for what is a mostly forgettable first solo outing.
Overall: 3/10
Best Tracks: BIGGEST ALLEY OOP, HUNCHO DREAMS, FLIP THE SWITCH, WORKIN ME
Worst Tracks: GO ALL THE WAY, LOSE IT, BUBBLE GUM
About the Writer
Juan Viruet, Entertainment Critic
Juan Viruet is a senior at Four Corners High School and this is his first year on staff. Juan was always curious about how good of a writer he could...