A Triumphant Return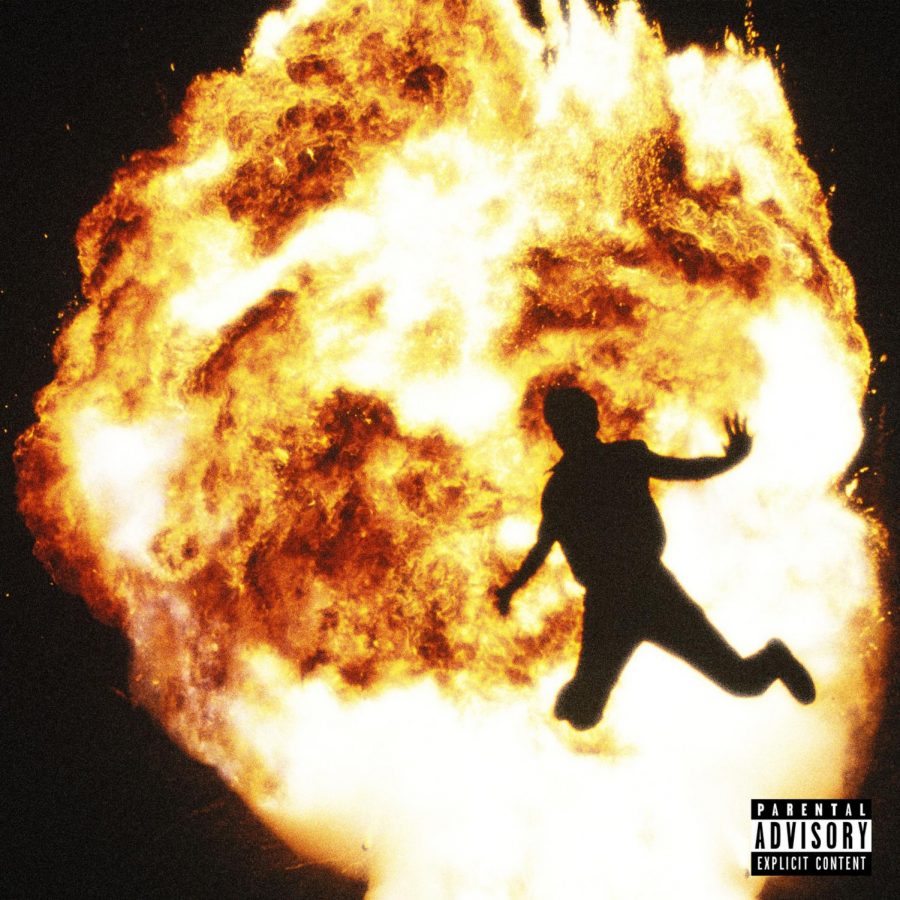 After a short hiatus from the rap scene, producer Metro Boomin has returned to the hip hop game with a bang, executively producing his 6th studio album NOT ALL HEROES WEAR CAPES.
Being labeled 2017's best music producer, it seemed Metro would keep that momentum rolling into the new year. Suddenly, in April of 2018 Metro Boomin posted on his Instagram story that he was "retiring from rap". He had disappeared. No producer credits on any recent music, no posts on his Instagram and none of his music on the charts. It really felt like Metro was gone for good until November 2nd.
Young Metro was in hiding, cooking up music the whole time, ready to grace all of his fans with a beautifully produced, well put together body of work. Metro Boomin has further cemented himself as the best producer in the game after this project, which has some of the best sounding beats and instrumentals heard in all of 2018.
From top to bottom, each song brings something to the table, either a unique flow and cadence from the artist, or Metro's amazing use of samples and his ability to create atmosphere in a song. Every track's instrumental is astonishing in the way its used and crafted, leaving the artist to put their stamp on the finished product.
A crop of top tier artists lend their voices for the album from the likes of: Gucci Mane, Travis Scott, 21 Savage, Swae Lee, Gunna, Young Thug, WizKid, Offset, J Balvin, Kodak Black and a bonus track with Drake.
NAHWC starts off a bit slow with tracks like '10AM/Save The World' and 'Overdue' with Gucci Mane and Travis Scott respectively. The artists do flow melodically on the beats while shying away from their normal sounds; trying to mix it up with their voices and auto tune. While they aren't the best tracks on the album, they're certainly not bad by any means.
21 Savage shines all throughout the project, perfectly attacking every beat he raps over, spitting profound one liners and even whisper rapping on the song 'Don't Come Out The house'. 21 doesn't change up his style at all for the album, yet he doesn't need to as he and Metro's chemistry on tracks like '10 Freaky Girls' and 'No More' are exactly what the tape needs. Metro's banging production and 21's menacing presence only leads to great outcomes and it's no different here.
Listening to this album all the way through from start to finish is almost like watching a movie with your ears. The production is almost cinematic, especially on tracks like 'Only 1 (Interlude), in which Travis Scott delivers an auto tuned filled moody piece which pivots the back half of music in a somber and atmospheric direction while still maintaining cohesiveness for the project as a whole.
The last quarter of the album is truly the cherry on top as Metro saves the best tracks for last to give the project an ending it deserves. Arguably one of the best songs on NAHWC is "Borrowed Love', which features Swae Lee and WizKid delivering very angelic and divine vocals, bringing in diverse sounds to the project. 'Only You' is a fun tropical sounding track and the aforementioned 'No More' gives the album the proper send off with strong performances from Travis Scott, Kodak Black and 21 Savage.
Every track is different from the last. Not one song sounds the same from another which is a huge praise considering that recent projects that have been released have a multitude of songs and ideas that sound eerily similar.
What makes this album so admirable is not just the quality of music Metro has made, it's the ideas and execution of the tracks. Many times, a beat may be good, but the performance is off and vise versa. Here, we have the performances living up to the production on almost every track and meshing perfectly and creating something masterful.
All in all, Metro Boomin has yet again knocked it out of the park with his triumphant return to music producing and made a project that could be in talks for album of the year.
 Overall: 9/10
Best Tracks: Don't Come Out The House, Space Cadet, 10 Freaky Girls, Only 1 (Interlude), Borrowed Love, Only You, No More
Worst Tracks: Up To Something,10AM/Save The World
About the Writer
Juan Viruet, Entertainment Critic
Juan Viruet is a senior at Four Corners High School and this is his first year on staff. Juan was always curious about how good of a writer he could...