Basketball Mid-Season Review: JV
Hang on for a minute...we're trying to find some more stories you might like.
The JV squad has been impressive up to this point considering their lineup consists of many freshman and sophomores, with only a few experienced juniors. The most effective scoring options have proved to be freshman Victor Dones and 8th grader Isaiah Smith, averaging 12.2 and 11.6 points per game respectively. The duo seem to strive in a perimeter-centric offense that thrives off of the three ball, along with driving to the paint and drawing contact, while providing athletic finishes.
"I think being on JV has made me better", says Isaiah. "I think me and Vic just have a lot of chemistry, and we click".
The team has done a great job of building a system that works with the skill sets of their players. The biggest surprise may have been junior Miguel Fonseca, who with very little actual organized basketball experience, came into the season struggling to score the basketball but evolved his game greatly over the course of the first 8 games. Along with his improved scoring, (8.7 ppg), Miguel uses his extremely athletic complexion to get up there and pull down many rebounds and capitalize on many second chance baskets.
"We're always joking and stuff when we're at the park with friends", says Fonseca. "With organized basketball, you have to take it very seriously, and it's really hard because you have to be more active, and learn plays, and control yourself."
With half a season remaining, it will be fun to watch if this young JV team can continue to find consistent offense, and keep winning games.
About the Writer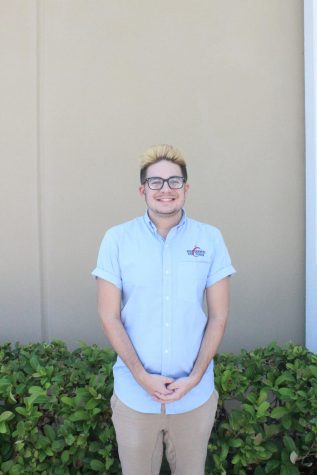 Demitri Stathakis, Assistant To The Adviser
Demitri is a senior at Four Corners Upper School and has been actively involved in journalism for four years but has been on staff for two years. He is...