Animal Crossing: The Ultimate Way To Connect In A Global Pandemic
Animal Crossing's Newest Release Met With Praise During Pandemic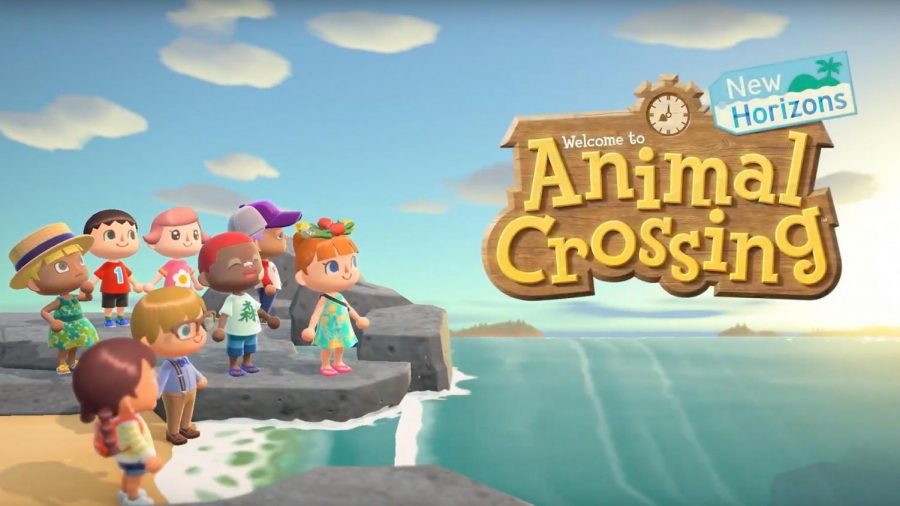 People of all ages have found a love for a new video game, Animal Crossing: New Horizons. It belongs to a series that has experienced a surge in popularity due to its cutesy aesthetic, relaxing activities, extreme capitalism, and the fact that many do not have anything better to do anyways. The series was released in the early 2000s in Japan and was available through a port to the Nintendo GameCube in North America and Europe soon after. Throughout the years there have been multiple titles and spin-offs released, from mainline games on the Wii and 3DS to an awful (or at least, so I have heard) party game. Despite this, most have found it through the newest edition, which has received nothing but praise since its arrival on March 20th.
In contrast to its predecessors, instead of enjoying life in a small, cozy town you can now play God on a generously sized island. Before, the player would start on a premade town with villagers, shops, and town officials already functioning. Now all the responsibilities fall to you, you lucky "Resident Representative". For those of you who have played 'Animal Crossing: New Leaf' this may bring back the nostalgia of arriving in your new town and having the (for some reason, unpaid) job of the mayor forced onto you. As someone who has been playing that game since 2013 I can confidently tell you that it is the exact same thing, yet with more work, more things that must be paid for solely by you, and somehow it is still as fun. With your new title, you are given the ability to terraform, move any buildings you would like, and create paths. To some this may seem like mundane tasks, but for those who have been playing the game since childhood this is a massive change. New Horizons gives you significantly more creative freedom than in previous games. There are also other changes, like being able to place furniture outside, being able to craft items using resources on the island and being able to customize your character in whatever way you please. It has taken inspiration from its mobile counterpart, Animal Crossing: Pocket Camp by using a form of currency called Nook Miles. It is a way to tempt players to complete tasks they may not normally enjoy doing such as collecting otherwise worthless common butterflies or picking weeds. Despite never playing Pocket Camp more than once I think that this is a genius move on the developers part. Pocket Camp was immensely popular when it was released in 2017 and still has a loyal fanbase, for those whose first experience was with the app adding this brings a sense of comfort and familiarity
Another thing that players can earn Nook Miles for is hanging out with their friends using Nintendo Online. The newest release has an airport called Dodo Airlines. The airport is run by two dodo birds, one being a very odd man named Wilbur who will happily fly you wherever you want given you have the tickets to do so as well as lend you tools to aid your adventures. The other is a bird named Orville, he is the one the player that will speak to when they wish to open their island to visitors or visit someone else. The player can choose to open their island to all their friends or those just on their best friend list. They can also choose to be given a code that they can give to anyone, even those who are not on their console friend list, or for that matter, even their friend. Animal Crossing: New Horizons is the first game in the series to allow eight players to play online at any time, from anywhere. Now, I would not recommend doing this because the more players that are added, the more lag and the more chances for random crashes, or disconnection errors to occur.
Also, many have pointed out that there are not a lot of set things to do when you are playing online. I agree to an extent. In Animal Crossing: New Leaf there was an island you could go to with your friends to play mini games and earn rewards. Now, players can entertain themselves by the classic Animal Crossing move, assaulting each other with a net or stealing their friend's fruit and picking their flowers. Some have gotten creative though, with online proms, graduations, and birthday parties. (I tried organizing a wedding for me and my best friend, but no one agreed to show up…) Others are creating ways to play games like tag and musical chairs.
People are using this game to connect in a time where connections seem impossible. From recreating missed events to creating new bonds with people on online communities using platforms like Discord and Twitter. I have found that I have made friends on Discord through an Animal Crossing channel, it is an easy way to ask questions, get villagers, resources, and other items you may want as well as help others get what they are seeking. When I am bored I know I can call up a friend and hop online with them, let them have some of my hybrid flowers and talk to my villagers (at this point I am content with marrying both Lolly and Mitzi, thank you). If not then I can hang out at their island, speak with their villagers, and put together a photoshoot.
Not only is the game helping those online connect, they are helping those living together connect. Due to the well-designed multiplayer functionality of the Nintendo Switch and the use of multiple profiles, up to eight people can play on one island. Players can play on their own and leave most of the progress made by the others living there or they can choose to play together, with a maximum of four people per switch. Meaning if the last six weeks did not give you enough connection with your family members, you can now fight for resources on what will soon become a tiny island with eight humans and ten animal villagers living on it.
This game is wonderful, I have over 140 hours on it and I know plenty of people who have 300+ hours (keep in mind this game has been out for just over a month so that is a lot. The series brings me a lot of content and happiness in a time where those two things seem rare. It is a great way to burn through extra time and connect with the friends who I have trouble communicating with otherwise. If you have a Nintendo Switch and are willing to spend a good $60 dollars, this game is worth every penny. Be warned though, it is a little addicting and you might find yourself giving more of your time to it than originally planned.
About the Contributor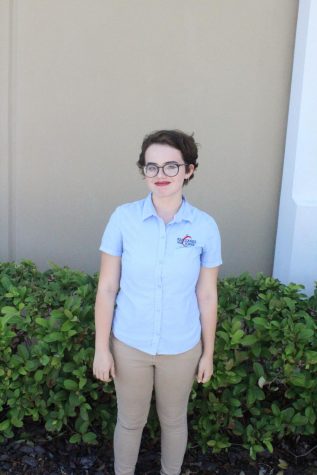 Megan Walsh, Politics Editor
Megan Walsh is a senior at Four Corners High School. This is her fourth year in journalism, and second year as a copy editor for the staff. Her interests...