---
Many students have been heavily influenced by the artists or people they admire to make their own music and experiment with sound. 
One of the youngest artists, 8th grader Jordin Navedo had the most to say when it came to his music and what he wants from making songs with his saxophone. 
"I started my musical journey in the seventh grade when I enrolled in band class and the main thing I would like my music to do is to distract people from their own troubles. In my life I've always been made fun of for things I liked doing, so I want to be able to play music that distracts you from everything and everyone that stresses you out and you get a brief pause. I want to create music were someone can get time to sit back and truly relax," Navedo said.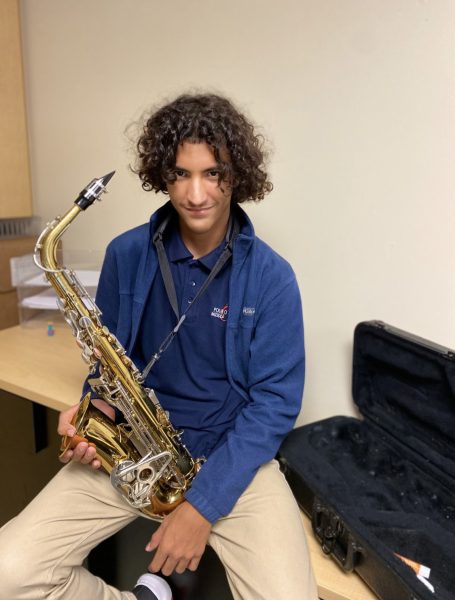 Students can also be influenced by the media and other artists of their time. Sometimes even the media or music from before their time can be just as influential. 
 "I started playing songs in the third grade with the saxophone, but I moved on to guitar in my later years. I think it was a grand combo of Bruce Springsteen and Elvis that inspired me to play guitar the most. I admire them both a lot," freshman Lily Camacho said.  
Junior Luis Toro is another artist in high school. Similar to Camacho, Toro also plays songs on the guitar.  
"I started playing guitar almost two years ago and if I'm being super honest my music is not really a different or new unique kind of sound because what I'm doing is trying to replicate that signature sound of 1980's rock," Toro said. 
Toro is known by many students for his performance at the 2023 spring concert where he played several songs with his old band. 
"I was a little nervous to play in front of so many people before the concert, but as soon as I grabbed my guitar and I played the first few notes I realized that I was going to do great. I had many emotions during the performance, excitement, nervousness, happiness, but at one point I entered a state of euphoria and ecstasy, I felt connected with the music. That's when I decided I will keep on playing Rock N' Roll for everyone," Toro stated.