All Good Things Must Come to an End
Hang on for a minute...we're trying to find some more stories you might like.
As basketball and soccer season came to a close, this was the last time our seniors will play on a high school team.
"Obviously being the first graduating class is an achievement in and of itself", said senior Cj Mueller. "Going into soccer season I was really skeptical, but we ended up turning it into a really good and fun season".
Senior Night took place on Friday, February 8th, and consisted of a basketball pep rally and senior night game. Students got to celebrate the end of the 2018-2019 basketball and soccer season as well as see the cheer and dance team perform. The basketball seniors; Elton Bello, Trimone Pennant, Essio Alexander, Pablo Perez, and Luis Alvarez, got to play and win against Osceola Christian with their team for the last time.
"It was a lot of mixed feelings, nervous, excited, but at the same time sad," said senior Luis Alvarez. "It was my last time putting on that uniform."
Since this was the first year of having a soccer team along with senior night, it was a new experience. Many had to say goodbye to teammates and new friends and move on to a new journey in life.
About the Writer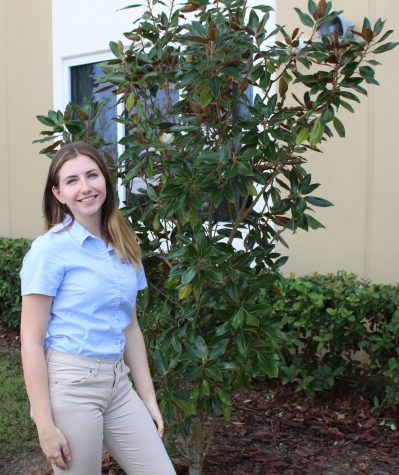 Emily Hosek, Writer
Emily Hosek is a freshman at Four Corners. This is her first year being a part of the newspaper staff. She likes to write, hang out with friends,...