Humans of Four Corners
It was 2018, November. My mom just collapsed out of nowhere. I decided to grow up, leave those childish things behind. I don't mean like toys. I don't mean like those things. I mean more like those thoughts that when you're a child there's always going to be a bright tomorrow. I still have that imagination that I said that I would leave behind which is contradicting myself a bit, but I always see her as a big part of my life. You know, I grow up, I go to college, I graduate, I go to med school, and then she's always there. I want to pursue the medical field and be a cardiologist or neurosurgeon. Part of it's related, because it's something that I wanted to change, try to make people not feel as helpless. Most of it was impacted thanks to my father. My father is an otorhinolaryngologist and plastic surgeon, but he showed me that medicine is a truly beautiful thing. He showed me how beautiful the human body can be and how people get helped, and how it impacts other people's lives. Thanks to you. Thanks to your work and your own hands. I'm still her nurse. I'm still the one that gets her the medicines, that is there to care for her, the one that takes her to the medical appointments. I think it just made me realize how if there's people that can be helpless, like she has felt, or like it happened with her, that maybe that's something that I want to fix in the future.
About the Writer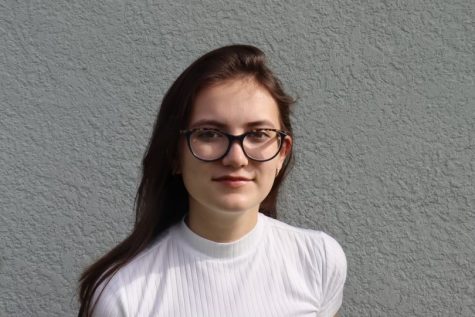 Kate Stout, Editor In Chief
Kate Stout is a sophomore at Four Corners Upper School, and this is her second year on staff. Kate was born in England but raised in central Florida. She...